IT platform Safeture announces new deal with Insured Nomads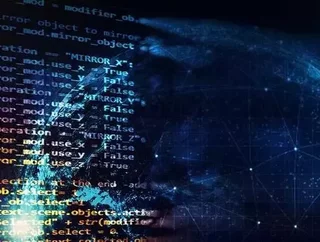 Insured Nomads is the first insurtech that specialises in remote workers for the new normal...
Safeture, the Swedish cloud-based IT platform designed to manage risk, safety, and crises involving employees, has partnered up with Insured Nomads in an US/EU sensitive collaboration.
Insured Nomads, which has a presence in London, Hamburg and Birmingham AL in the US, is a global insurtech for the new normal that specialises in cover for travelers, digital nomads and remote workers. 
The deal means that the insurtech is now able to offer an upgraded version of their services and products to policyholders, which are much better suited to the new normal.
According to reports, the new collaboration will run for three years, and will benefit Safeture with an a dditional $500,000 in additional revenue as well as membership growth.
Remote workers
Studies show that although in pre-pandemic times, remote work was classed as a perk for employees, a recent survey of HR, legal and compliance, finance and real estate professionals shows that 47% of respondents will continue to work remotely on a full time basis. 
With the raised increase in home worker set to be a permanent solution, a demand has been created for new types of cover to protect employees, regardless of their place of work. Insured Nomads is now at the forefront of this challenge, in terms of addressing the needs of remote workers in the new normal. 
Safeture technology
The addition of Safeture technology provides a cutting-edge layer of security for Insured Nomad customers, who will benefit from the new cover and technology from April 1st 2021.
Speaking about the new deal, Allen Koski, President and CIO at Insured Nomads, said, "The global and remote work lifestyle has been a growing sector but has been accelerated due to the pandemic. By adding Safeature's technology, we give our policyholders an increased level of security and instant protection while travelling, all within a native app for our Juvo experience."
Magnus Hultman, CEO of Safeture explained, "This is a key order for us. It clarifies the shift in the economy and it is obvious for attractive employers to offer adequate protection even for the category of employees who rarely set foot in an office - always out of the office."
He continued, "Our partnership with Insured Nomads signals the true evolution and investment in the remote worker. Identifying their needs and providing the technology to meet them will be the focus of the Safeture and Insured Nomads partnership for the foreseeable future."