Insurtech startup Spot raises US$17.5mn to bridge market gap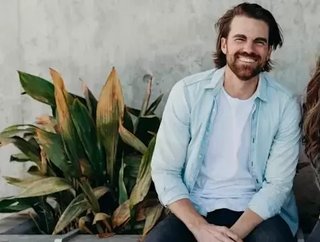 Insurtech startup Spot's US$17.5mn in funding, which is backed by several investors, aims to support people in the U.S. suffering accidental injuries
Spot, an insurtech startup based in Austin, Texas, has raised US$17.5mn in a round of seed funding to create a digital, on-demand injury insurance product that supports people suffering from accidental injuries by offering accessible and affordable healthcare.
The funding, which was split between US$15mn in equity and a further US$2mn in debt, was led by investors GreatPint Ventures, Montage Ventures, Mutual of Omaha, MS&AD, and Silverton Partners.
"We are focusing on bringing additional products that fill in holes and gaps in insurance and provide more education to the market," said Maria Goy, Co-Founder and Chief Operating Officer of Spot. 
"We are getting requests for alternative coverage. For example, people would rather have acupuncture instead of surgery, which is not easy for a typical policy. Ultimately, our big mission is how to create a community within our customers and drive engagement," she added. 
Spot's business model: Providing customised injury insurance policies
The company's business model provides customised injury insurance policies through both direct-to-consumer and strategic partnerships with other businesses such as Austin Marathon. This encouraged the idea to expand the service across ski resorts, youth sports, and cycling organisations. Spot now partners with over a dozen companies including USA Cycling, Powder Mountain, USA BMX, National Ski Patrol, and athleteReg.
Starting at US$25, the policies operate in the same way as a monthly subscription, with availability reaching 42 states across the U.S. The company claims it covers up to US$20,000 for each claim made. 
It has also experienced significant growth in the number of policies taken out, rising by 800% since last year, and 300% in partnerships. As part of the funding, the Principal of GreatPoint Ventures, Mike McCormick, will join Spot's board of directors, saying in an interview that his business is "on the lookout" for things that make healthcare better. 
Praising Spot's efforts, McCormick added: "What Spot is doing for the underinsured and uninsured makes sense," added. "Maria and Matt are incredible people building an incredible company with growth and product-market fit. In terms of the partnership and direct-to-consumer models, they could build either one into a US$10bn company and both will work."