Insurtech Previsico and Zurich partner on flood resilience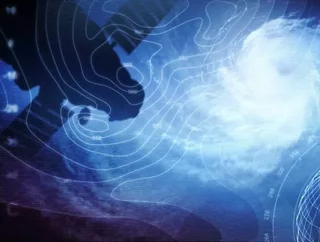 UK insurtech Previsico will be collaborating with insurance giant Zurich on a 'market-first' pilot across 5,000 locations to boost flood resilience...
The two companies will join with a third (currently anonymous) entity to execute the project.
Launched in 2019 as a spinout company from Loughborough University, is the product of more than 20 years' worth of academic research, with support from the UK Cabinet Office and Met Office, among others.
Using "hyperlocal real-time forecasts", the company predicts and prevents flood impact using technology () developed in tandem with .
So far, Previsico has fully mapped the UK, parts of the US, and has plans for further expansion in the Asian market following the opening of its Hong Kong office.
Enhancing insurance with technology
The need for greater flood resilience in the insurance market has been made clear by the effects of , which Previsico uniquely forecasted. Surface water flooding in the UK, for example, affects over three million people per year.
will be able to alert customers of impending weather risks and therefore reduce losses, enhance CX, improve underwriting and claims, and increase sustainability.
"We are excited to work on this pilot with Previsico and our exceptional customer with their sophisticated flood risk management team and processes," said Jonathan Newbery, Head of Digital Experience at Zurich. 
"The insights we gain from this tripartite experience will help us to better understand how we can support our commercial customers on critical issues like flooding, using innovative and digitally enabled approaches like Previsico's."
Previsico's solution will also feature visualisation tools to boost understanding about affected properties and people. With natural disasters causing over , a 40% increase on 2019's figure, insurers will need every advantage available to tackle increasingly destructive environmental factors.
Jonathan Jackson, CEO, Previsico, commented: "We are delighted to collaborate with Zurich and their major corporate customer, one of the biggest household names in the UK, to pilot our unique live flood forecasting solution on a commercial basis. 
"This will help to reduce the impact of surface water flooding, including the huge cost and waste of reliance resources caused by current inaccurate early warning systems for surface water and small watercourse floods."
Video source: Previsico