Insurtech platforms set to boom in the UAE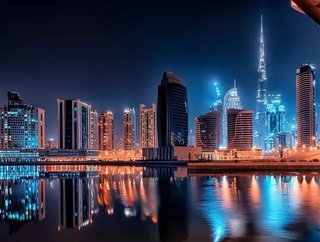 Traditional insurers aggressive adoption of the new technologies look set to transform the country's industry...
The rapid adoption of Insurtech services by traditional insurers in the United Arab Emirates is altering the industry landscape, according to the Capgemini World InsurTech Report 2020. 
The report draws on primary research that covers insights from more than 175 executives across 26 markets including the UAE.
The Middle Eastern hub, which embraced digitisation on a mass scale before COVID-19, has long been a fan of technology. Dubai also plays host to the annual Insuretek conference; an industry event that highlights the latest market technologies and practices. 
In line with new industry investments, the report shows an estimated 67% of UAE-based insurers are keen to collaborate with InsurTechs, while 85% want to partner with technology providers. Additionally, over 60% of traditional insurance operators said they are interested in working with large-scale technology operatives. 
Last week, AXA Green Crescent Insurance Company (GCIC) partnered with Policybazaar, one of the Middle East's leading insurance comparison platforms. The move enables UAE customers to buy life insurance plans directly through Policybazaar's aggregator portal. 
Recently, MetLife Gulf also partnered with Munich Re Automation Solutions to support digital transformation in the region. The agreement will implement 'Allfinanz' to enable life insurance brokers, agents, and Bancassurance partners to provide a more streamlined service to their customers in Bahrain, Kuwait, Qatar, UAE and Oman.
Pandemic shift
However, the move towards Insurtech services in 2020 and beyond, has been partially driven by the COVID-19 crisis.
Neeraj Gupta, chief executive officer of Policybazaar UAE, told local press; "Since the beginning of this year, we have seen a significant increase in demand for term insurance. The current pandemic is forcing a change in the consumer attitude towards pure protection insurance plans. This is a positive development that will increase pure term life insurance penetration in the UAE, which currently stands at around 0.7%."
Walid Daniel Dib, co-founder and CEO of Hala, a car InsurTech safe-driving incentive venture, agreed, saying, "Covid-19 was a wake-up call for incumbent insurers in the UAE, who now have no choice but to build the bridges needed for digital customer acquisition."
Dib continued, "Long gone are the days of physically visiting an insurance company's branch to get insured. The winners will be the ones looking for ways to be disruptors rather than to be disrupted."
Meanwhile, Sridhar Subbaraman, founder and owner of insureatoasis.com, an insurtech enterprise offering a range of insurance services, believes the new technology has simply sped up the region's digitisation journey. 
"2021 will see almost the entire industry adopting InsurTech," he said, noting that all retail insurance services, both life and non-life products, will go digital. 
"Most importantly insurance will be more embedded across various industries. Telemedicine has become mandatory and lifestyle digital ecosystem will rearrange the way medical insurance is being bought, priced and serviced. Data collection will play a big role and will be leading the way industry shapes up in the coming years." He continued.
He added that customer experience should be the next big focus for the changing industry. "An area which needs to be focused next is the service aspect which is the backbone of the industry. Digital will continue to be focus, it's not disruption anymore. It's the new normal."