Insurtech leader BIMA secures $30m for Africa/Asia expansion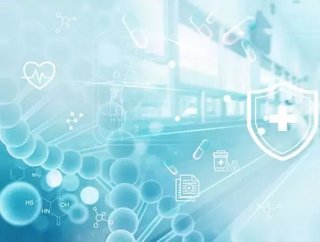 BIMA has confirmed that its latest investment round generated US$30m, which it subsequently plans to use for expansion in Asia and Africa...
that its latest investment round generated US$30m, which it subsequently plans to use for expansion in Asia and Africa.
With the help of funding contributions from Fintech Investment Fund (CEFIF), and , the company will continue to encourage and develop digital health and insurtech solutions in emerging markets. 
Founded in 2010 in Ghana, BIMA became an early champion of insurtech's power to disrupt the country's traditional insurance hegemony, which it perceived as under-serving the less fortunate. 
In the ten years since it was established, the company has reached over 35 million customers, secured over $100m in investment, and been as a significant force in the market.
Digital insurance with a human touch
BIMA prides itself on providing digitally sophisticated insurance products that retain simplicity and effectiveness. With a smooth onboarding process, customers can easily sign-up and purchase cover within minutes.
The coronavirus pandemic has provided the company with an opportunity to prove the utility of its service, which it has done by delivering two million tele-doctor consultations, a health hub featuring vital services and programmes, as well as a health wallet for funding necessary pharmaceuticals. 
"The onset of COVID-19 has brought home the value of telemedicine, to help prevent the spread of disease, and the importance of insurance, for peace of mind," said Gustaf Agartson, Founder and CEO. 
"Through digital solutions and a human touch, we've been able to serve hard-to-reach communities with tools and services that bring them a sense of security at such a challenging time.
"The funds we have raised will allow us to expand our operations and further invest in our product offering that will help us scale quickly to meet the unprecedented demand for our services."
Expanding its market presence
Praise from BIMA's new investors has been swiftly forthcoming, with all three emphasising the urgent need for its services to expand and develop in the territories it services, including Tanzania, Malaysia, the Philippines .
"We are very impressed by BIMA's innovative integration of microinsurance and tele-doctor services, which provide critical coverage to meet large unmet demand in emerging markets, and whose value is accentuated further by the current pandemic," stated Dennis Cong, Managing Partner at leading Chinese investor CEFIF. 
"We are very happy to have the opportunity to join this meaningful journey, along with the established leading shareholders, and support the company to grow its business and expand its leadership position in its served markets."