Insurtech Humn secures investment from Shell Ventures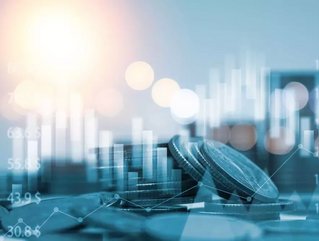 UK-based insurtech Humn has reportedly received new funding from Shell Ventures, the investment arm of Dutch Shell...
UK-based insurtech has reportedly received new funding from , the investment arm of Dutch Shell.
Humn currently offers two services: risk assessment () and fleet insurance (), each driven by AI- (artificial intelligence) and machine learning-powered technology to "build accurate, data-based systems that make sense of real-world scenarios."
Founded in 2017, the company has, so far, managed to accumulate over £7m in investment. Other investors include , and .
Discussing Humn's latest partnership, Mark Musson, CEO and Founder, , "Partnering with Shell Ventures brings not only fresh capital, but also an investor with a thriving global connected fleet business and expertise to share.
"We are looking forward to working with Shell and bringing our class-leading motor fleet insurance product with explainable exposure-based pricing to an even wider audience."
2021: the year for digitalised insurance?
2021 is set to be a year where industry revelations concerning the value of digital transformation begin to be realised. A from EIS Group found that 59% of insurers are ramping up their focus on digitalisation, with a renewed emphasis on providing a more modernised customer experience and expanded service offerings.
What started from expediency as COVID-19 reshaped how insurance companies and their customers interacted has continued out of recognition that old methods no longer suffice.
"Despite the chaos, the pandemic has highlighted the sheer importance of digital transformation," stated Anthony Grosso, Global Head of Marketing. 
"The leading insurers of the future will be those who transform to enable digital ecosystems which place insurance at the heart of how consumers manage their financial lives. In 2021, we expect insurers will focus on this and invest in their ability to keep up with the needs of their customers."
Pursuing this course of action will be necessary not just in the short-term but also for long-term survival; if insurers are to remain viable that conspire to reduce their importance, companies must secure investment by creating innovative, digitally driven solutions to customers' problems.