Insurtech fills void in COVID-19 travel cover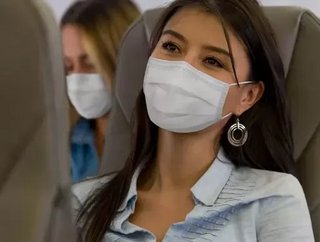 Cover Genius rolls out first of its kind package with Skyscanner, offering custom coverage against airline liquidation and failed temperature checks...
Cover Genius has launched a custom insurance package to provide a "sense of safety" for travellers embarking on trips amid the ongoing COVID-19 pandemic.
The package will provide coverage against a range of pressing issues caused by the outbreak, including airline insolvency and health problems.
The Australia-based insurtech is partnering with travel marketplace Skyscanner on a phased rollout to initially cover major European markets in France, Germany, Italy, the Netherlands, Spain and the UK.
In a recent survey, Skyscanner found 40% of recipients would have more confidence in booking a trip if they could access specialised insurance policies, relevant to the realities of heading overseas during a pandemic, rather than generic cover. As such, Cover Genius' plan will be offered to customers at point of purchase, with aims to expand to around 50 countries worldwide.
Digital solution to modern travel
Coverage is provided through XCover, Cover Genius' global insurance distribution platform to provide round the clock support, including full digital claims management and instant claim payments in almost 100 different currencies. 
The package is a first of its kind, offering flexible solutions to today's previously unforeseen travel issues, "going as far as reimbursing travellers if they fail a temperature check at their destination," says Tiago Godinho, Commercial Director, Skyscanner. 
Travellers are protected against a swathe of other pandemic-related incidents, including disruption, cancellation and airline insolvency, plus cover for medical expenses or sickness caused by the virus. 
The package is designed to provide travellers with peace of mind and "security so they can book a vacation and travel again with confidence," says Peter Smith, Cover Genius' EMEA Head of Travel Partentships. 
"These new products will not only offer customers personalised coverage and speedy payment of claims, but also provide a sense of safety," Smith adds.