Insurtech APAC records record investments in 2021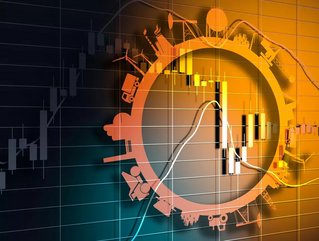 Investment in insurtech has risen by 48% over the past 12 months. We take a look at the biggest three rounds of 2021
Insurtech is enjoying skyrocketing growth globally, but scaling in the APAC region has enjoyed unprecedented success, with the latest data showing that funding is up by an incredible 48% on 2020's figures. As of Q3 2021, over US$10bn has been raised by companies - passing 2020's total of $7.1bn.
According to research carried out by Willis Towers Watson's Quarterly InsurTech Briefing Q3 2021 funding in the APAC has been generated by global sources. Much of it has been concentrated on a number of 'mega rounds' of more than $100mn or more. India and China are leading the way, with a growing number of innovative, fast-scaling, and disruptive companies.
Raised: $255mn
Based in India, Acko has moved from strength to strength, reaching unicorn status in October 2021. The insurtech offers a wide range of flexible and innovative products for the motor insurance industry, as well as policies for employee healthcare and personal property insurance. Acko also provided protection products for millions of contracted workers in the gig economy. It has strategic partnerships with Zomato and Swiggy, and a customer base of 70 million.
Raised: $247mn
Based in Singapore, bolttech described itself as the world's largest insurance exchange and has had a fruitful year, having raised $247mn in a Series A investment round that was held open until December 2021. The insurtech exchange connects insurers, distribution partners, and customers to transform the way insurance is bought and sold. At the center of bolttech's ecosystem is its insurance exchange - which holds $5bn in premiums on platform.
Raised: $200mn
Another insurtech from India, Digit became a unicorn early in 2020 and then raised $200mn in July, boosting  the company's valuation to $3.5bn. Digit is classed as a general provider, and offers a range of coverages from auto to P&C to rental insurance. Also an insurtech solutions provider, the insurtech is disrupting the industry by streamlining processes. It's main aims include zero-touch claims, audio claims, and facilitating quick and easy coverage for its 20 million-strong customer base. Digit has processed an estimated 20 million claims to date.