InsurePay raises $5m in funding as part of an expansion plan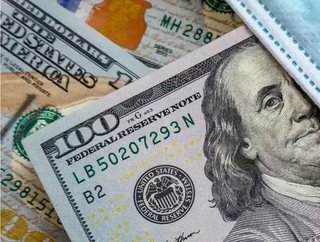 Leading Pay-As-You-Go provider says the funding will be used to meet increased service demands following COVID-19...
The US-based workers' compensation administration and insurance billing platform, InsurPay, has raised $5m in a Series A funding round to boost services following increased demand from COVID-19.
The round was led by the Nashville-based capital firm, FINTOP, along with several other industry investors. says the raised investment will be used to 'aggressively' expand the insurtech's marketing and sales team, as well as supporting the addition of the new veteran personnel team.  
InsurPay provides an easy-to-use, flexible product that delivers cost benefits to agents, payroll providers, carriers and policyholders. The insurtech, which was founded in 2003, delivers from a cloud-based SaaS platform which calculates, collects and remits insurance premiums each pay cycle using real-time data. 
Meanwhile, FINTOP Capital specialises in fintech company investments and has been responsible for several successful startups. The VC brings strong networks experience and capital to entrepreneurs building B2B service-led SaaS software enterprises in the fintech sector.
InsurePay solutions
Speaking about the investment, , CEO and President of InsurePay, said, "We have earned the position as a leading provider of Pay-As-You-Go (PayGo) workers' compensation billing due to our simple, accurate and flexible approach to delivering this beneficial payment option for carriers, agents, payroll providers and policyholders."
Beck continued; "FINTOP's investment is well-timed to meet the rapidly increasing demand for our solution. We found a partner in FINTOP that shares our values, our passion for the space, and has a tremendous track record of building exceptional businesses. We are thrilled to have access to their resources and thought partnership as we begin our next chapter of growth."
InsurePay's COO, , explained, "In such unprecedented times, we want to do our part to help alleviate the burden of workers compensation expenses and increase cash flow as quickly as possible," he said. "InsurePay integrates with 1,400 different payroll providers so that transitioning to a more dynamic payment programme can occur immediately and without interruption."
, the former CEO for InsurePay, who will remain in an operational role with the company as executive chairman of the board, added, "COVID-19 is forcing many companies to reduce payroll overnight.
"InsurePay's Pay-As-You-Go solution allows premiums to be adjusted concurrently with each pay cycle so that businesses can immediately access cash flow that otherwise wouldn't be available until the end of the year insurance audit adjustment."