Insurance People Moves: Abacai, Saga, and Vindati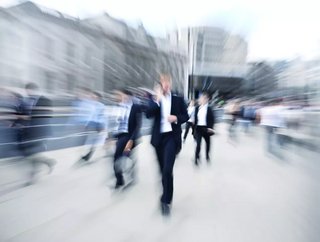 We conduct a roundup of some prominent insurance industry executive hires, including Abacai, Saga, and Vindati
Abacai
Next-gen insurance distributor and underwriter Abacai has totally reshuffled its executive board, with CEO Mark Wilson apparently seeking a new dynamic following the FCA's announcements regarding insurance pricing.
Based on Abacai's AI-based platform, the company's drive for cheaper and better delivery of insurance products will be realised by the following new hires:
James Ockenden, Chief Actuary

Jonathan Hill, VP of Pricing

Matt Fothergill, Deputy CEO

Chris Payne, Chief Technology Officer

Pierre du Toit, Chief AI Officer

Will Faulkner, Chief Product Officer
"We have assembled a first-rate team with a wealth of expertise in insurance and the foresight to understand the opportunity AI and contextual technology has to play in transforming the customer's experience," said Wilson. "Our industry has lagged other sectors. That is about to change."
Saga
Over-50s insurance specialist Saga's quest for a new CEO has reached its denouement with the hiring of Steve Kingshott.
Previously the CEO of Tesco Underwriting, he will join Saga in the autumn of 2021. Holding both a BA and MA from the University of Liverpool and an MBA from Lancaster University, Kingshott supplements his qualifications with executive positions at RBS and RSA. 
"Saga is a great brand, with a fantastic heritage, loyal customers, and great people, and I look forward to working with the rest of the team to deliver all the opportunities we see ahead," he commented.
Vindati
Saga isn't the only company changing its chief executive; insurtech Vindati has announced the appointment of John Przedpelski as its new CEO.
Since 2018, the New York-based startup has strived to empower insurance brokers through specialty products and solutions. Przedpelski will replace Tyler Van Spanje, who also co-founded the company. Przedpelski's diverse career has included executive roles at RSA, Fireman's Fund Insurance Company, and Innovisk Capital Partners. 
Innovisk is one of Vindati's key investors, creating a direct link between Przedpelski's departure and position. David Thomas, CEO of Innovisk, called him "one of Vindati's key architects from the start." It is, therefore, reasonable to conclude that Przedpelski desired a more direct role in the insurtech's future.