Insurance continues to hold its value through COVID-19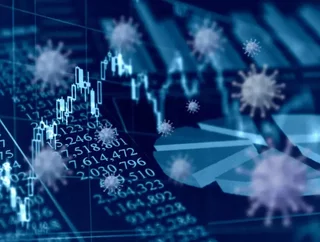 Roper Technologies' announcement that it has reached an agreement to purchase Vertafore for USD$5.35bn gives a strong indication of insurance's futu...
that it has reached an agreement to purchase for USD$5.35bn gives a strong indication of insurance's future.
Far from being mired in the economic disruption affecting the manufacturing, energy and hospitality sectors, insurance appears to be buoyed by activity, IPOs and acquisitions.
Roper, a diversified industrial company headquartered in Florida and currently serving over 100 countries, is hailing the upcoming purchase as an example of its strategy focused on durable, long-term investment.
With 50 years of experience in the industry, Vertafore has managed to establish a strong market presence of 1,000 carriers, 20,000 agencies and 500,000 insurance professionals. 
"Vertafore is a fantastic business characterised by clear leadership in its niche market, a strong management team, high customer retention, and a long track record of consistent revenue and cash flow growth," said Neil Hunn, President and CEO of Roper.
This follows news of several InsurTech entities announcing IPOs; an apparent vote of confidence that investors will see the future of the industry as positive.
's stock value following its IPO in July, one which was also the strongest showing for 2020 so far. Now with (14 August), the industry appears poised for growth.
COVID-19: a catalyst for change
In an published at the height of the global lockdown, McKinsey spoke with Policygenius' CEO Jennifer Fitzgerald to gain insight into how the insurance market was starting to change.
Unsurprisingly, given the unforeseen circumstances and perceived increase in risk, Fitzgerald relayed that search volumes had increased dramatically as consumers either sought to increase their coverage or gain a better understanding of their policies.
"While the biggest surge we've seen has been for term life insurance, this pattern has extended to other product lines. Demand for disability insurance has increased. On the P&C side, interest in homeowners insurance has surged more than we've seen in the past few years," she said.
In a more recent insight article (which InsurTech Digital reviewed ), McKinsey opined that insurance's value has not dropped in the intervening months, although charting a path for digital transformation by upgrading vital processes is now particularly essential:
"Many current efforts to modernise underwriting are only digitally enabling yesterday's products. Today's consumers have different preferences and needs than they did several decades ago.
"Streamlined underwriting is the first foundational step that will lead to the broader reinvention the industry needs."