Indonesian insurtech Qoala acquires FairDee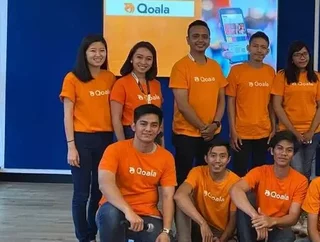 Qoala will use the acquisition to expand into the Thailand marketplace...
The disruptive, Jakarta-based startup Qoala has announced its acquisition of FairDee, an auto insurtech that promotes safer driving and reduces fraudulent claims through its premium solutions.
The move will open up opportunities for Qoala to expand its services into Thailand and offer a wider range of products and services. Currently, Qoala provides a broad spectrum of offerings through its omnichannel platform.
The company, which was founded in 2018 and is backed by Sequoia, MDI Ventures and Golden Gate Ventures, leverages Big Data, machine learning (ML) and artificial intelligence (AI) as well as the IoT and blockchain, to revolutionise insurance services for its customers. 
Since its launch, Qoala has processed more than two million policies per month, and it has a diversified partnership portfolio that serves key industries, including life insurance, health, fintech, motor vehicle, logistics, consumables and more. 
Leading partners currently include Allianz, Zurich, Chubb, OVO, Momo, Tokio Marine, Great Eastern, GrabKios, Traveloka and Dana and in 2020, Qoala expanded its regional presence to include Malaysia and Vietnam.
FairDee collaboration
Meanwhile, FairDee, another startup that was launched in 2018, has experienced a seven-fold increase it's annual Gross Written Premiums, despite the COVID-19 pandemic. The company has proven popular as it gives up to 30% on annual premiums back to customers who don't make claims in their policy year. 
Speaking about the acquisition, Harshet Lunani, fouder and C EO of Qoala, said, "FairDee and Qoala share the same vision in how insurance can be reimagined. Hence, we are doubling down on developing technology to deliver an excellent insurance experience to the community digitally in Thailand on the back of our strong SEA presence."
He continued, "With this acquisition, we are taking a big leap in the group's regional ambition to be the number one insurtech in SEA. Given the shared vision and expertise that FairDee's team has been able to cultivate since its inception, we are confident to continue to serve millions of underinsured in the region."
Co-founder and CEO of FairDee, Yujun Chean, explained , "We started FairDee to bring the best insurance experience to customers across the region. Being part of Qoala will greatly accelerate that vision, and together, we are more than excited to deliver further innovation in Thailand and beyond."
He added, Drawing upon Qoala's regional expertise and support, we are committed to elevating our service quality to our partners and customers in Thailand."
Image credit: Qoala