Indian insurtech Policybazaar is planning to launch its IPO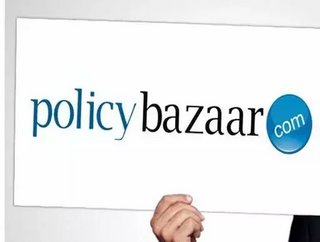 The initial public offering is expected to raise US$500m when the company it floated next month...
Policybazaar, the Indian insurance aggregator and global financial technology company based in Gurgaon, is seeking a public listing by the end of 2021, reports suggest. 
Reports suggest the offering could raise $500m and see the digital platform valued as more than $3.5bn.
The digital platform startup, where users compare financial services from major insurance companies, is currently backed by SoftBank Group Corp, have not yet confirmed details of the move, and have declined to comment on the IPO deliberations. However, Policybazaar first announced its plans to go public in 2020. 
Policybazaar's user-friendly, consumer supportive platform fits the new customer-centric led market by enabling users to compare auto, health, life and personal insurance policies.
The platform has proved massively popular and sold an estimated 400,000 insurance policies in March 2021. It also plays host to over 100 million website visitors annually. 
Policybazaar ranking
Founded in 2008, the insurtech comparison and solutions platform has experienced a steep growth trajectory within the Indian marketplace.Currently, Policybazaar is backed by Temasek Holdings Pte and Tiger Global Management. Sources suggest the drive to go public could result in Policybazaar becoming the first of India's unicorn startups to go public in 2021. 
Other leading online companies are also in the running for an IPO, including Nyka E-retail Pvt - an online beauty care chain and Zomato, an online food delivery service. 
Insurtech in India
According to a recent report by the , The Indian Insurance Industry has seen significant growth since 2017. In 2020, the pandemic prompted a significant increase in technology initiatives, leading to an urgent deployment of digital solutions at insurers in India.
The report states, "Insurers now have the opportunity to play a key role by co-creating and adapting their offerings to the new digital environment. They need to partner with digital platforms and Insurtechs to enable more personalised management and significantly increase the penetration of insurance in India."
India's burgeoning technology market has resulted in billions of dollars of investments from global giants over the past five years, including Facebook, Alphabet, Amazon and Google.