Igloo partners with Philinsure to provide digital products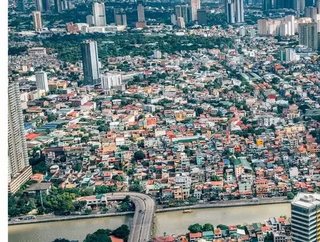 Singapore insurtech Igloo announces a new collaboration with Philinsure to access the emerging market in the Philippines...
Igloo, a full-stack insurtech startup founded in 2016, has announced it is joining forces with Philinsure – a leading and fast-growing broker based in Manila.
Igloo, which uses state-of-the-art technology on its platform, leverages big data, real-time risk assessment and end-to-end automated claims management to create innovative B2B2C insurance solutions for platform partners and insurers.
The partnership will mean Philinsure customers will be able to purchase digital products in the emerging, Philippine marketplace. The collaboration will make "accessible and affordable insurance to Filipinos in the country to support their need for security and protection," a statement from Igloo revealed. 
Formerly branded as Axinan, the new insurance products will be marketed to micro, and SME businesses. 
Insurtech in the Philippines
Although fintech and insurtech markets are growing rapidly in the Philippines, much needs to be done to ensure customers have access to services that could help them in the event of a crisis. 
According to reports, the Philippines is currently home to more than 190 fintech companies, with lending (24%), payments (21%), digital wallets (12%), and remittances (12%) being the four most predominant verticals.
Only 29% of adults in the Philippines have bank accounts and the market is ripe for growth. However, an extremely large proportion of the population remains underserved by insurtech services. 
Currently, the adoption of digital insurance in the Philippines is exceedingly low (under 1%) and customers don't have the opportunity to access such services digitally. The insurance industry is still entrenched in traditional legacy systems and distribution methods.
SMEs in the Philippines
Igloo's CCO, Raunak Mehta said the COVID-19 pandemic has meant digital transformation for legacy industries has now reached a critical point and tapping into the latest technology is a way to develop emerging markets. 
"This partnership with Philinsure aims to support a very important sector in the Philippines, such as small business owners whose work have a very real and immediate impact on their communities," Mehta explained. "We want to be able to provide them with affordable and relevant protection to give them the confidence to focus on their business and their livelihood."
Micro and SMEs are the economic backbones of the Philippines, providing jobs for two-thirds of the population. 
Gordon Alan Joseph, Philinsure's CEO, pointed out recent figures from the UN Development Programme and explained that businesses in the Philippines that have been most severely affected by the pandemic, are MSMEs. Unfortunately, these enterprises make up 99.5% of the country's businesses and employ 63% of the workforce.
He said that the collaboration with Igloo would provide a clear path forward for small business owners to manage crisis more efficiently. "We see that working with Igloo will help us achieve greater efficiencies in our post-pandemic digitisation programme," Joseph said.