How is the insurance industry turning more digital?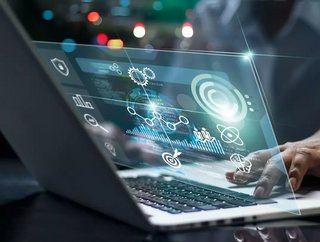 The UK's insurance industry is the 4th largest in the world and it is estimated to be worth around $220 billion (£160 billion) according to the ABI
With the growth of fintech and technology, we speak to two experts in the insurance sector to see how their industry is turning more digital. We receive insights from Simon Taylor, founder of leading broker, Get Indemnity and also Alfie Usher, who runs Forces Compare, the largest price comparison site for the armed forces.
Q: How Have You Managed to Digitise Your Insurance Services for Your Customers?
Simon Taylor: Get Indemnity™ connects a digital platform with human intervention through the use of agile insurtech solutions. Through this, we can combine the experience of insurance professionals with the efficiency of technology.
Through our digital on-boarding process, you can capture information about customers and start to assess their risk. The application is also enriched with data from third-parties to validate the exposure and reduce the amount of information burden for the customer. We continually evolve our services to match the specific needs of our clients, and provide the best customer service at each stage of the customer journey.
Alfie Usher: For Forces Compare, taking the traditional insurance application and moving it online has been transformational. In the past, you would be on the army base and one company or chap would come up and sign you up for military kit or life insurance one-by-one - so you would have no choice on policy providers, prices and often be given the same rates as everyone else. 
Through our website and price comparisons, you can receive an insurance policy tailored to your own personal circumstances, get the right cover for you and compare the prices to save money.
Q: Do You Think That Cybercrime is Changing the Insurance Market?
Simon Taylor: Yes - cyber-attacks are on the rise now more than ever, especially given the events of the COVID-19 pandemic. This can be anything from data leaks, to site hacks, to stolen customer information. Businesses do not necessarily have the right cover or any cover in place for this. 
Alfie Usher: Yes, I agree, but I think there is still a lot of progress to be made for insurance providers to offer good quality policies and cover for customers and businesses. Cyber insurance is very bespoke, because it is so individual for each company and their own personal risks. When getting a business insurance quote, how can you not include cybercrime into the mix? There are now a lot more things to take into consideration and how you price these is a bit of a grey area.
Q: How Are You Responding to the Growing Concern of Cybercrime?
Simon Taylor: At Get Indemnity™, we advise our clients about how to be more aware of cybercrime and we actively encourage our customers to have comprehensive cyber insurance cover. A scam, phishing attack, or hack can severely impact your company and be very expensive to overcome, in reputation as well as funds.
Cyber-attacks cost businesses in the UK around £34 bn annually, according to the Centre for Economics and Business Research (CEBR). We offer cyber insurance annual policies from £323 or £26.91 per month. Our aim is to make the importance of cyber insurance more widely recognised and make it more accessible for companies to protect themselves against these kinds of threats and prevent them from happening.
Alfie Usher: In some respects, it is only a matter of time before you are hacked or a victim of a scam. Prevention is key and that is not just about being more data and security conscious in the office, but also at home as well. With more and more people working remotely or taking laptops home with them, they may not be on secure networks and this could be exposed. So looking at your home and contents insurance policy is also important when looking to manage cybercrime. 
About the commentators
Alfie Usher is the founder of Forces Compare, an independent search engine that specialises in comparing quotes for insurance. Forces Compare is an independent search engine, specialised in comparing the best insurance and finance options for those with a military background.
Simon Taylor is the managing director of Get Indemity - a chartered insurance broker based in London. Get Indemity provides no-obligation quotes from a range of competing insurers to meet customer needs. Taylor has 18 years industry experience working for leading insurance companies in the UK