Healthcare insurtech super app Alan reaches US$1.68bn value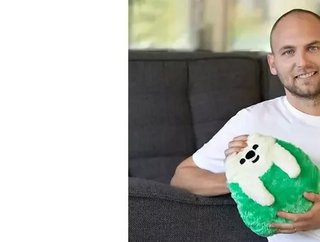 French healthcare insurtech super app Alan has reached a €1.4bn ($1.68bn) valuation following its latest Series D funding round...
French healthcare insurtech super app Alan has reached a €1.4bn ($1.68bn) valuation following its latest Series D funding round.
Started in 2016, was created in an effort to bring transparency and fairness back to healthcare through a that offers personalisation and proactive care/post-care delivery.
Referencing the EU average of 10.5% GDP spend on healthcare, Alan celebrates France's higher than average spend (11.3%) but also acknowledges that even this is not enough. Instead, consumers need access to quality health insurance products and the company is focused on providing this through next-gen technology.
Rise of the super app
Regarded by as the future of tech-based services, super apps are conglomerated portals offering a variety of options to the user. 
Alan's app provides scalable health insurance plans for companies of all sizes and combines this with a more "human approach" that emphasises overall wellbeing.
This vision appears to have been well-received by investors: Alan's Series D round, led by , drew €185m from new backers ( and ) and existing ones alike (, and ).
"We are excited to partner with Jean-Charles [Samuelian-Werve, Co-Founder and CEO] and the rest of the Alan team as they seek to transform the healthcare industry," said Philippe Laffont, Founder of Coatue. 
"With its people-centric approach, Alan delivers better care for patients at a lower cost for the healthcare system. We are proud to support their vision of building the healthcare super-app."
Putting members' needs first
Alan is particularly proud of the support it has been able to offer its members during the difficulties of the COVID-19 pandemic. This has included:
75% of claims reimbursed within less than an hour
A team of in-house doctors granting unlimited access to medical information
Community support and local offerings tailored for the Spanish and Belgian markets
"In a post-pandemic world, our role as a trusted partner will be to re-engage individuals with the healthcare system," said Samuelian-Werve. 
"For us, this means being personalised and tailored to each person's needs, able to offer the best price possible and relieving financial stress, incredibly fast at delivering accurate answers on health and wellbeing, and proactive when providing decisive medical guidance to everyone."
With workforce expansions in the pipeline and an ambitious goal to reach one million insured members by 2023 (currently 155,000), Alan is setting its sights high and aims to be a true role model for the global startup community. In the opinion of Cédric O, Minister of State for the Digital Transition and Electronic Communication, it is already achieving this:
"Alan's success is the perfect illustration that France can create and grow start-ups on a global scale. 
"I am very proud of what Alan's teams have accomplished in just a few years and I am sure that their success will inspire many others."
Pictured: Jean-Charles Samuelian-Werve, Co-Founder and CEO, Alan
Image source: Alan