Guidewire acquires HazardHub to accelerate P&C industry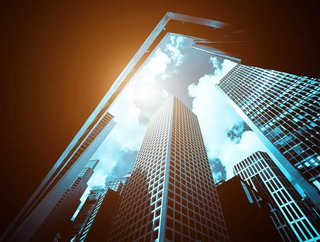 Guidewire Software has acquired insurtech HazardHub, a leading provider of API-driven property risk insights to accelerate innovation in the P&C industry
Guidewire Software has announced it has acquired insurtech HazardHub, a leading provider of API-driven property risk insights, to accelerate innovation in the P&C industry. Insurers use HazardHub for several tasks including underwriting, monitoring micro-segment rating zones, managing risks profitably, and driving competitive advantage.
Mike Rosenbaum, Chief Executive Officer, Guidewire Software, said: "Underwriters, agents, and claims adjusters will power smarter decisions with risk insights embedded directly into core workflows.  "Embedding HazardHub's comprehensive property risk data service into Guidewire's industry-leading platform will drive tremendous value for our customers and the P&C insurance industry."
Bob Frady, co-founder, and CEO, HazardHub, said: "We see joining Guidewire as the best way to get our hazard data and risk scores into more insurer workflows to positively impact more insurers and policyholders. We are eager to expand the power of our API-driven insights and bring innovative solutions to market as part of Guidewire, the technology leader serving the P&C insurance industry."
Also expressing enthusiasm for the acquisition, Roger Arnemann, General Manager, Analytics, Guidewire Software, said: "We are excited about what HazardHub has built and even more by their passion, bold vision, and the host of challenges that we can tackle in combining their data and expertise with our market-leading platform," 
"Their deep GIS expertise is a perfect complement to our existing team of over 170 Guidewire Analytics specialists in data science, actuarial modeling, data provisioning, and application development. P&C insurers who have relied upon Guidewire Analytics' robust casualty data and insights will now also have access to rich property data and scores from a single trusted partner," he added. 
What is HazardHub and what does it do?
HazardHub analyses vast amounts of data to deliver a comprehensive, national catalog of risks that may damage or destroy property. This includes dangers from the air, such as wind, hail, tornados, and lightning; water, which involves floods and coastal storm surge; earth, such as earthquakes; as well as wildfires and fire protection. HazardHub's API provides risk scores and the supporting underlying information for any property in the United States.
The insurtech's team of Geographic Information Systems (GIS) data engineering, data science, hazard specialists, and technology veterans have 100+ years of combined experience creating, modeling, and deploying large geospatial databases.