Global insurtech investment reaches US$7.4bn for H1 2021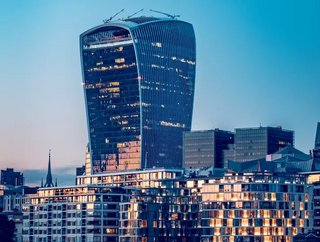 Global Insurtech investment breaks records for both the second quarter and the first half of 2021, a report by Willis Towers Watson shows.
Insurtech investments across the globe have broken new records for both the second quarter and first half of 2021, according to a report by Willis Towers Watson. Insurtech investments reached a record US$7.4bn in the first half of 2021, an all-time record, beating figures from every previous year. 
According to the report, the majority of the first half's investment total was generated in Q2 with US$4.2bn being invested into 162 confirmed deals. This represents an increase of 210% over the second quarter of 2020. However, the numbers for Q2 were also the highest, beating any total before 2019, according to Willis Towers Watson. Its revenue was generated from 15 funding rounds each totalling US$100mn or more, which were raised by insurtechs looking to expand their businesses. 
Investments firms backing the 15 mega-rounds included Germany-based digital insurer wefox, raising a total of US$650mn and UK-based pet insurance MGA Bought By Many, which secured US$350mn in Series D funding, according to the report. Shift Technology also secured a large investment, raising $220mn in a Series D round.
Which types of insurtech companies raised the most Q2 funding?
According to the report, for insurtechs focused on distribution, 55% of funding was raised from startup deals accounting for 10 of the 15 mega-rounds. These startups were typically focused on reducing dependence on agent channels, Willis Towers Watson said. 73% involved P/C related insurtechs, while 43 companies raised funds for L&H technology. 35 companies attracted funding in Q2, with new entrants from companies including Botswana, Mali, Romania, Saudia Arabia, and Turkey.
Another factor contributing to the success of the second quarter is that many of the rounds were Series B and C financings, which are usually higher and more valuable than D series rounds. However, earlier deals were also higher, increasing by more than 9% over the previous quarter and 200% from the second quarter of last year when the COVID-19 pandemic prevented any deals from taking place. According to the report, 57 rounds of the Q2 total were earlier deals.