Global growth-stage insurtech investing: Who is FinTLV?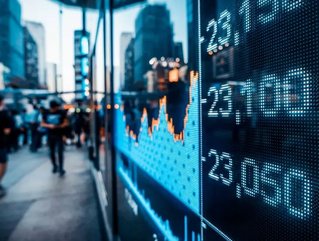 FinTLV recently announced the successful closure of its US$120m fund (FinTLV II), with which it intends to invest in growth-stage fintech and insurtech...
Based in Tel Aviv, Israel, the company is a VC investment firm that was founded in 2016. Focusing primarily on insurance and insurtech prospects, FinTLV's portfolio includes three of the sector's most exciting entities: , , and - all of them unicorns (valued in excess of $1bn).
Its ability to recognise and target these particularly valuable companies could be attributed to its experienced leadership team, whose skill set includes:
Decades of investment experience in the US, Europe, China and Israel
Direct experience as board executives at insurance firms
Entrepreneurial ability and technological proficiency
Insurance: Undergoing disruption
Gil Arazi, Founding Partner, that FinTLV II will continue the company's ongoing commitment to fostering insurance's up-and-coming stars, particularly during this highly exciting time in the market:
"The insurance industry is a huge industry undergoing a fundamental disruption. The revenue of the US insurance industry is five times larger than that of the banking industry, yet the technology used by most insurance companies is antiquated. The leading insurtech companies drive this revolution. 
"The unique understanding of this market, as well as the rich network with many tens of insurance players around the globe, give us access to the most lucrative investment opportunities in the field."
Investing for success
A from Willis Towers Watson found that insurtech funding reached an all-time peak of $7.1bn in 2020.
Clearly, the events of last year have done nothing to diminish the sector's attractiveness to investors. And yet, observes Avishai Silvershatz, Managing Partner of FinTLV's fund, it is far from being a 'fool-proof' arena; investment must be guided by a particular kind of savvy that effectively marries insurance and technology expertise.
The same goes for insurtechs themselves: "in order to be a successful insurtech company, [it] needs to have not only great technology but also the ability to cope with high regulatory barriers, to meet capital solvency requirement, to establish relationships with other players in the insurance ecosystem, to build expertise in risk assessment and on-line marketing, to have financial sophistication, to manage M&A activities and more."
Achieving all of the above will help the prospective insurtech distinguish itself, but it then takes experts like FinTLV to examine and select them specifically for growth. Now that it has secured capital for its next fund, this is what the company intends to do.