French Ornikar driving school startup turns insurtech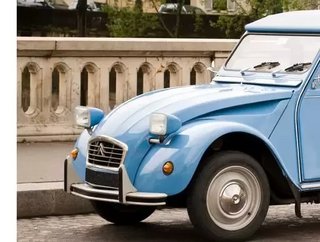 The driver education and road safety entity has raised $120m in capital to expand its services and is launching its own insurance products...
Ornikar, the leading online French driving and road safety education service provider, has solidified its plans to move into the car insurance sector by raising $120m through it's Series C investment drive.
The Paris-based company will concentrate on rolling out further services throughout France and Spain. The funds will also be used to enhance a range of competitive car insurance products and services for new drivers. 
Disruptive insurtech startup
The disruptive company, which describes itself as an 'online driving school' was founded in 2013 in Paris and has proved highly popular with the latest generation of drivers. Over the past eight years, it has expanded its online services that provide online drivers education courses, across Europe. 
Ornikar's services includes online course materials and booking services as well as a network of instructors across 1,000 towns and cities in France, and a business that launched last year in Spain, under the Onroad brand. 
To date, an estimated 1.5m people have taken Ornikar's driving education courses, with another 2m using its driving school. A reported 420,000 new customers also signed up with Ornikar over the past 12 months alone.
Insurance launch
According to reports, Ornikar launched its car insurance product in August 2020, when most drivers were reducing their amounts of mileage due to the pandemic. The car insurance product — sold as Ornikar Assurance — is now on track to hit some 20,000 users by August 2021.
The car insurance in France is big business, and is worth an estimated $20bn annually. But it is also reportedly dominated by big players who don't provide competitive rates to first-time drivers. Ornikar is therefore plugging a large gap in the market and utilising its driver education facilities to market its products. 
Benjamin Gaignualt, Ornikar's CEO, explained, "The bigger companies are not comfortable with user experience. It's pretty poor and not aligned with expectations of the customers."
Although Ornikar Assurance counts for a small fraction of the company's total revenues the uptake so far shows great potential. Gaignault added, "In October we noticed that 80% of our new insurance customers were not coming from Ornikar but from social media, Google ads and other outside sources. That's why we decided to create a new business unit and explore a business as an insurtech."