FinTLV closes second $120m funding round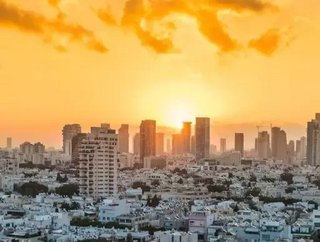 Israeli-based FinTLV to focus on global growth for insurtech and fintech companies...
A leading Israeli-based venture capital investment firm has closed a US$120m second funding round. FinTLV, which was founded in 2016, is primarily focused on Insurtech and Fintech. they back some of the most promising companies in the US, Europe and Israel and invest across all stages.
The collective funds will be allocated to the global growth-stage of insurtech and fintech companies. 
FinTLV said it has invested an estimated $50m as part of a $250m round in the $2bn valuated Next Insurance. This is in conjunction with Capital G – Google's growth fund. 
The fund invested in Unqork, which recently completed a financing round of about $200m led by BlackRock at an estimated valuation of $2bn.
Clal Insurance also invested $35m in FinTLV's second fintech fund. The insurance enterprise led the round alongside Psagot Investment House and Poalim Capital Markets, who together raised $20m. 
The move will see Clal doubling down on its investment in FinTLV. In June 2020, the company invested $30m as part of a $150m funding round for digital insurtech Israeli startup Hippo.
Clal Insurance CEO Yoram Naveh, said, "Today, Clal Insurance is managing its diverse private investment portfolio in technology sectors, which are estimated to be around $1.2bm. Among those investments are companies including DIVI, AMOUNT, Hippo and Pagaya. We value our partnership with FinTLV and are expanding our investments into a second fund."
"The insurance industry is a huge industry undergoing a fundamental disruption," FinTLV founding partner Gil Arazi said. "The revenue of the US insurance industry is five times larger than that of the banking industry; yet the technology used by most insurance companies is antiquated. The leading InsurTech companies drive this revolution. The unique understanding of this market as well as the rich network with many tens of insurance players around the globe give us access to the most lucrative investment opportunities in the field."
Avishai Silvershatz, the managing partner of the fund, explained. "The Fund has recently made several substantial investments in leading insurtech companies. The fund led a $150m financing round in Hippo Insurance with an investment of $50m at a valuation of $1.5b."
He continued, "In order to be a successful insurtech company, a company needs to have not only great technology but also the ability to cope with high regulatory barriers, to meet capital solvency requirement, to establish relationships with other players in the insurance ecosystem, to build expertise in risk assessment and on-line marketing, to have financial sophistication, to manage M&A activities and more."