FinTech & InsurTech Live: Speakers, Parul Kaul-Green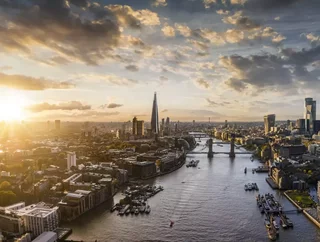 Just one week to go! Don't forget to register for our debut FinTech & InsurTech Live! hybrid event
Meet Parul Kaul-Green, Board Member, Axa
Currently a Board Member and Chief of Staff for the APAC and Europe regions of insurtech Axa, Parul Kaul-Green has a vast amount of experience in the insurance industry gained from working for companies such as Aviva, Tech Nation, and the aforementioned Axa. 
She joined Axa in 2015 to take on the role of Head of UK and Ireland Strategy, M&A and Innovation, before becoming the company's Head of Axa NEXT Lab Europe three years later in October 2018. In 2000, she graduated from the University of Reading with a Master's degree in Financial Economics.
She will be attending Fintech and Insurtech Live! On Wednesday 13th October and will be speaking about the Future of Commercial Insurance: Technology to Manage Complex Risks. You can see her presentation on the Main Stage from 10:30 am - 11:30 am on Wednesday. 
LinkedIn: https://www.linkedin.com/in/parul-kaul-green-cfa-27367833/ 
Everything You Need to Know About FinTech & InsurTech Live!
Just one week to go until FinTech and InsurTech Magazine debuts FinTech & InsurTech Live!, the must-attend event of 2021 for today's fintech and insurtech leaders. 
Join global leaders from the world of fintech and insurtech on October 12 - 14, 2021 in-person or from around the world virtually for jam-packed days networking, sharing ideas, and soaking up actionable and unique insights to further your business and career! 
Whether you attend virtually or in person at the Tobacco Dock (London), discover more than just notes on a page, attending FinTech and InsurTech Live! will leave you with insights on how companies like yours are tackling current industry challenges, the knowledge to develop an actionable framework to implement at your own business, and at the end of the three days real-world connections.
https://www.youtube.com/watch?v=RTgExgg7_xs 
Take a look at the Agenda for our Three Day Event 
35% of the FinTech & InsurTech Live community are C-Level, VPs or Directors. So you will rub (socially distanced or virtual) shoulders with the most powerful people in the industry at the Tobacco Dock in London or worldwide via the exclusive live-stream. To see the agenda for the three-day hybrid event and who will be speaking, click here.
The event will include: 
Keynote addresses from respected industry leaders

Dynamic live roundtables (inc. Q&A)

Fireside discussions

Inspirational Speakers & Presentations

Extensive networking opportunities
To register for FinTech & InsurTech Live, click here!