Digital ecosystems: the future of insurance innovation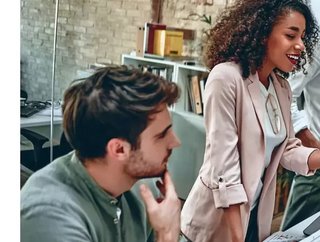 As the pace of digital disruption in insurance quickens, survival relies on innovative digital ecosystems driven by technology and the consumer...
The insurance industry stands on the precipice of a paradigm shift. Digitisation is accelerating at pace, with new and innovative technologies, the greater use of data and a mobile-first approach not only changing how the industry operates, but also how customers expect it to operate. So too is the competitive landscape changing the playing field for those incumbents in the industry, forcing them towards a better defined, service-based approach similar to that being adopted by many of the larger players in the financial services industry. 
But, unlike that industry, the insurance sector has typically been slower to adopt digitisation. That has to change. Digital can no longer be the preserve of the innovators or pioneers in the sector, it should permeate every level of the competitive landscape if insurers wish to reshape their business in line with customer expectations. Indeed, according to research by Accenture that analysed close to 20 industries, insurance is among those most susceptible to future disruption. Accenture explained that, by 2022, carriers that are slow to respond to digital - or 'hyper-relevant' - competitors could suffer market share erosion close to $200bn and miss the opportunity to pursue new growth activities worth $177bn. 
It should come as little surprise that technology will change insurance. The industry, regardless of what is being insured, relies on transparent and reliable data and the effective analysis of that data. According to Accenture, however, "the most fascinating and potentially disruptive developments lie at the intersection of new technologies, where they combine to offer new, integrated and diverse value propositions". 
For customers, it says, this converging of technologies will enable a greater delivery of end to end services that better address specific and real needs. For incumbents and legacy insurers to deliver on this technology innovation will require the nurturing of digital ecosystems that sees traditional insurers join forces with new, innovative insurtechs. 
The age of the ecosystem
According to McKinsey, "as traditional borders fall away, the future of insurance stands to be greatly influenced by platforms and ecosystems". The latter, it explains, is an interconnected set of services that allows users to fulfill a variety of needs in one integrated experience. McKinsey explains that digital ecosystems are already emerging in several sectors worldwide, such as healthcare and finance, driven by the increased use of digital technologies by consumers and the realignment of global markets into one, connected whole. 
As an example, it notes that seven of the 10 largest companies in the world by market capitalisation operate within ecosystems, including Apple, Amazon, Alibaba, Microsoft and Facebook. Further, it explains that by 2025, 12 distinctive ecosystems will emerge, accounting for $60trn in revenues, or close to 30% of all global revenues. 
According to McKinsey, there are three key values derived from being an ecosystem player:
They can be gateways that reduce friction for customers wishing to switch between related services, to not toggle between different portals or log-in networks.
They harness network effects.
They integrate data across several different services, thus providing better and more personalised solutions to customers.
Accenture explains that the power of the ecosystem lies in its complementary nature - no single enterprise needs to own or operate all the component parts of an insurance solution, for example. Rather, overall success is measured by the depth and breadth of the collaboration between the various parties belonging to that ecosystem. Specifically on insurance, says Accenture, more than half of the industry executives it surveyed for its The Ultimate Guide to Insurance Ecosystems report said they were seeing disruption or competition from others in the sector that had partnered with organisations from other industries. In particular, the highest level of disruption was reported in the areas of products, services and customer service - all crucial aspects of the insurance value chain. 
Accenture goes on to explain that "if insurers fail to create their own ecosystems, they run the risk of being limited to the role of a pure risk cover provider. Other players may then be in a better position to provide a more nuanced and valuable customer experience, to impose their brand, and to own the customer relationship."
Insurers and ecosystems: building the network
Accenture's research shows that more than four of five surveyed acknowledge the importance of ecosystems in their overall digital strategy, while 54% said that they are actively seeking to join an ecosystem model. There is, however, a broader consensus that while insurers show an interest in becoming part of a wider ecosystem, they may lack the understanding and knowledge to implement an effective ecosystem strategy. When compared to other industry sectors demonstrating a strong approach to ecosystem development, insurers fall short in several areas including capability, culture, technology and resources.
Building an effective ecosystem strategy should start with several key areas of focus: how to create a better experience for customers through their interactions with the insurer and the wider ecosystem; how to value and enhance the impact that the business takes on; what makes the business stand out in the ecosystem; and what are the specific needs of any partner that the business can address.
Ecosystem strategy
McKinsey states that insurers will be able to play multiple roles in a modern digital ecosystem, thus enabling them to reinvent their wider digital strategies. For example, the growth of automotive technology and a focus on automated vehicles by organisations like Tesla, Apple and Google offers considerable opportunity for auto insurers. 
Here, says McKinsey, "insurers already have a strong foundation [...] thanks to their current customer base, distribution power, and stick of personal data from auto insurance policies. To position themselves as true ecosystem players and to fend off moves by other stakeholders, insurers need to build capabilities in a number of areas including mobile sensors, analytical tools, and customer interfaces."
More broadly, both Accenture and McKinsey suggest that partnerships should play a crucial role in the establishing of ecosystems. These should cover a broad spectrum of technology and market partners, but all should bring value in terms of new opportunities in the market and scope to expand beyond traditional product and services models. 
Customer experience, as with many industries, is a driving force behind insurance digital ecosystems. Just as in fintech and financial services all institutions are shifting the balance in their strategies so that they are geared towards customer interaction, so too should insurers approach any ecosystem with a view to greater ownership of the customer relationship. For example, consumers can use tools such as Amazon Alexa and Google's search engine to receive advice on insurance and obtain quotes - that user experience makes products like these well positioned to drive the distribution side of the insurance ecosystem. 
Other areas that are crucial to success of any ecosystem are trust among those partners involved in the ecosystem. In its research, Accenture sets out that insurers should build this into a clearly defined strategy that considers the role they want to play in both the ecosystem and their customers' lives; fully understand their own ecosystem strengths and weaknesses and be clear about what makes them an attractive partner; and only choose partners that support and align with the previous two points. 
To avoid falling short in a rapidly evolving marketplace insurers must adopt an ecosystem approach that suits their overarching business ambitions as rapidly as possible. The nature of today's competitive landscape means that those businesses that dare to attempt going alone, will be left by the wayside. In contrast, a strong, customer-centric ecosystem strategy that is broad enough to consider those products or innovations that lie outside traditional insurance boundaries is a foundation for the future.