Cover Genius raises AU$15m to expand partnerships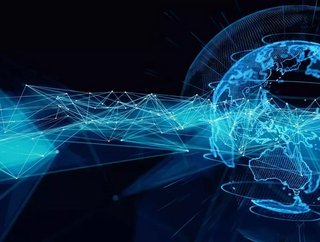 Successful insurtech Cover Genius is expanding its network globally with an AU$15m funded growth plan...
Successful insurtech Cover Genius is expanding its network globally with an AU$15m funded growth plan.
Cover Genius currently provides insurance product services to a range of globally prominent online companies. 
The expansion plan comes in tandem with the launch of its parcel of products on Shoppee Thailand, a leading, Singapore-owned e-commerce platform that operates across the Far East. 
Since September 2020, Cover Genius has worked with Tile, Wayfair and several other international ecommerce platforms, to launch integrated commercial, shipping and product insurance. 
Recently-formed partnerships have also seen the insurtech company increase its geographic reach and capabilities, supported by a host of licences and a reputable platform used by a growing network of global leaders including Booking Holdings, National Express, AXS, eBay and more.
Cover Genius supports integrations for leading e-commerce companies in the US, Europe and India. The company has found its services increasingly in demand as operatives require assistance to speed up their expansions with bespoke protection products at the sign-ups and POS.
The sign-up and POS sector has expanded since the COVID-19 pandemic outbreak, with the worldwide e-commerce market forecasted growth predicted to top $3,056bn at a CAGR of 14% by 2023.
Angus McDonald, CEO and Co-Founder of Cover Genius, commented on the recent funding boost, saying it revealed strong investor support for the company's future plans. 
He said, "Our global partner network is rapidly growing and this recent raise will support the ongoing development of high volumes of strategic partnership deals, across a broad range of insurance lines, verticals and geographies."
Explaining why the customer uptake of insurance has risen this year, McDonald continued: "Customers want to protect their purchases, big or small, and given the option many will take insurance cover at the point of sale from their favourite online brands. The confidence this gives customers is driving an increase in purchase volume with 32% of customers happy to buy and spend more if offered insurance. Our partners are certainly ahead of the curve and can see the value of insurance not only to their customers but also their business."
Partner at King River Capital, Chris Barter, agreed, saying Cover Genius was fulfilling the requirements of leading ecommerce businesses that were searching for international insurance solutions.
"It's no surprise that many businesses are looking at partnerships and integrations that can help grow their business in these challenging times. Cover Genius has a long history of actively contributing to the growth and prosperity of some of the world's biggest ecommerce brands and we are excited to see them expand so quickly into new territories and verticals."