Cover Genius and Icelandair to offer 'Covid Plus' insurance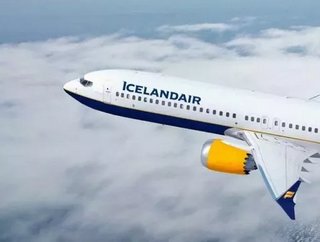 Airline has partnered with US insurtech Cover Genius to provide passengers with an embedded cover plan against COVID-19 and other illnesses...
With airline travel still being 'up in the air' for most passengers worldwide, Iceland's national carrier, Icelandair, has taken the initiative and teamed up with New York-based insurtech, Cover Genius, to provide cover for its global passengers.
According to reports, the 'Covid Plus' policy will be an embedded form of medical cover that will be available via an integration with the Cover Genius XCover global insurance distribution platform. 
Europe will be the first sector to launch the cover, followed swiftly by the Americas and Canada. Cover Genius also says that Icelandair's worldwide customers will be able to use its claims technology that instantly pays out claims in 90 plus currencies.
Travel insurance tailored for airlines
The move comes following a year of intense disruption and losses for the airline industry in the wake of the COVID-19 pandemic. It is hoped that other airlines will follow suit and the actions will help reinvigorate the aviation sector, which according to IATA data, lost more than $84bn in 2020.  
The coverage provides the airline's worldwide customers and their companions with protection in the event that they require medical attention, such as if they catch COVID-19 or a different illness or injury during their travels
Customer uptake
The news follows on from a PYMNTS' Retail Product Insurance , that revealed that more than 60% of online shoppers would buy insurance with their purchases if that option was provided at checkout. 
An overwhelming 83% of respondents who purchased insurance from merchants at checkout also indicated they were "more likely" to purchase insurance for future transactions if that option was made available at the checkout.
Speaking about the new cover policy and partnership, Birna Ósk Einarsdóttir, CCO Sales and Customer experience of Icelandair, explained, "As a leading international airline, our mission is to offer our passengers the best services both on the ground and in the air. Our integration of Cover Genius' XCover platform into our booking process means we can now offer our passengers and their travel partners peace of mind during their travel."
Peter Smith, head of travel partnerships, EMEA at Cover Genius, added, "We are very excited to partner with Icelandair, a leading airline with its hub in Keflavík, Iceland with substantial US bookings, who prioritise their customers' safety and loyalty through the use of our XCover platform and we look forward to expanding our relationship to restore confidence for [travelers] all over the world."