Comparison insurtech Turtlemint secures $30m in Series D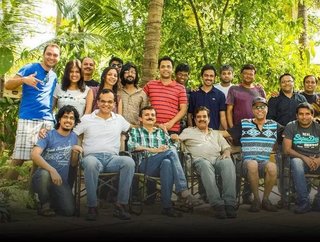 Mumbai-based insurtech Turtlemint has reportedly raised over US$30m in its latest Series D funding round...
Mumbai-based insurtech has reportedly raised over US$30m in its latest Series D funding round.
The company, which allows customers to browse and compare insurance policies for life, health, bike and car cover, was founded in 2015 and champions a simple, paperless and transparent user experience. So far, it has compared over 30 million quotes and sold in excess of 10 million policies.
Clearly able to sense the profitable incentive to disrupt the financial services sector with this distinctly insurtech operating style, Turtlemint has been able to attract several new investors for this round, including and .
These join and , the latter of which led the round itself.
Broadening insurance
In an with the Economic Times, Dhirendra Mahyavanshi, Co-Founder of Turtlemint, emphasised the importance of fostering receptiveness to insurance among India's populace.
"With insurance penetration at just under 3.5%, among the lowest in the world, there is a huge need and opportunity for the insurance sector to grow fast in India. This requires the creation of skilled manpower in every part of the country.
"For over five years Turtlemint, through its PoSP (Point of Sales Person) model, has been empowering insurance advisors in metros, cities, and towns across India. We plan on investing in key focus-areas, which include expanding our advisors," he said.
This recalls the aims of other insurtech projects that are springing up across the APAC region, such as in Indonesia.
A country with an 'adult insurance literacy' rate of just 15.8% in a population of approximately 273 million, this discrepancy represents the ideological battle for financial inclusion in a new, tech enabled and digitally driven market.
Insurtech continues to be an equalising force for historically underrepresented communities, as well as those not best served by their incumbent institutions. For an overview of the world's largest operating companies in this space, check out our list.