Coalition secures US$175m to 'solve' cyber insurance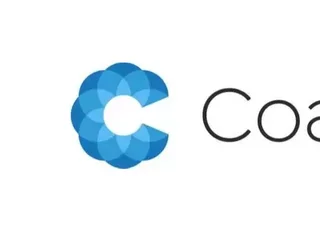 Californian insurtech Coalition has announced the completion of a $175m funding round as it bids to 'solve' the problem of cyber risk through insura...
The round, which also pushed the company's value to over $1.75bn, was led by and featured contributions from returning investors like .
Believing that all modern organisations should invest in resilience to cyber attacks and tech faults, Coalition states that every company has room for improvement. Indeed, despite industries spending $120bn on cybersecurity alone, attacks still incur costs of $1.5trn annually.
Therefore, the company combines "state-of-the-art cybersecurity" with "best-in-class cyber insurance" to produce comprehensive and scalable cover to suit any business.
Investing in the future
"We founded Coalition four years ago with a mission to solve cyber risk, introducing a technology-led approach to risk management and insurance underwriting, pricing, and distribution," Joshua Motta, CEO and co-founder of Coalition. 
"Our ambitions now extend beyond cyber insurance. Nearly one in ten Fortune 500 companies is an insurance company, yet most were founded before World War II. With this funding, we plan to bring our technology-driven approach to other lines of commercial insurance as we seek to build the digital insurance company of the future."
As such, Coalition will be channelling its newly-secured funds into three primary areas:
Investing in technology across its insurance value chain to maintain its edge.
Expanding into new product lines, particularly those which will fill 'gaps' in the market.
Focusing on international expansion (Coalition entered the Canadian market in 2020).
Coalition: 'The clear leader'
The company's vision and capability is apparently matched by the enthusiasm it has generated among insurance industry giants, notably Swiss Re, Arch Insurance, and Lloyd's, who are all backers.
Regarding the successful investment round, Shardul Shah, Partner at Index Ventures, called Coalition "the clear leader" in its field and a company well on-track to reimagining commercial insurance.
"Not only does Coalition provide peace of mind after a loss, but also peace from mind: its risk management platform, predictive analytics, and incident response services help organisations decisively and affirmatively remain resilient to risk."
With COVID-19 prompting both wholesale digital transformation and a subsequent reassessment of enterprise security vulnerabilities, Coalition stands ready to secure a lucrative space in a rapidly developing market.
Image credit: Coalition