Chinese insurtech Waterdrop raises over US$430m in August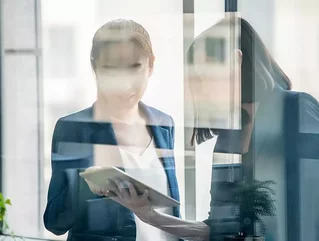 Waterdrop (aka Shuidihuzhu) has reportedly raised over $430m in August 2020 from two highly successful funding rounds...
(aka Shuidihuzhu) has reportedly raised over $430m in August 2020 from two highly successful funding rounds.
The first, held at the beginning of the month, achieved $200m for the purpose of expanding its healthcare crowdfunding capabilities. It was also at the time that Waterdrop is worth approximately $2bn and that it has been considering an IPO, although this has been subsequently .
This would have been an impressive development for a company founded only four years prior (although not totally unheard of in the insurtech space - see ). Waterdrop's success was then bolstered on 21 August when it was reported that it had secured a further $230m in a Series D funding round.
included world-leading insurance provider and tech conglomerate .
Becoming a leading provider
"We are excited about the huge growth potential that lies ahead of us," . 
"Our long-term goal is to become a leading online healthcare platform in China with an ecosystem that includes insurers, pharmaceutical companies, hospitals and drug stores, as well as nursing institutions and rehabilitation institutions.
Ning Zhou, Head of Principal Investment and Acquisition for Asia, Swiss Re, commented that Waterdrop's influential and innovative presence in the market stood it in good stead to spearhead the changes that needed to be made in the insurance industry. 
"As a leading online insurtech company, Waterdrop is well-positioned to tackle the pain points of traditional insurance and pave the way for future breakthroughs in the industry, such as the accelerated technological innovation and digitalisation of the industry worldwide that we have witnessed during the COVID-19 situation."
Insurtech continues to develop in Asia
Despite slowing under the strain of pandemic-related complications, of the Chinese insurance market appear to conclude that positive growth is continuing unabated.
This is reflective of an in the APAC market that InsurTech Digital recently explored, wherein it was found that insurance companies favouring a digital approach were maintaining a strong position in the market.
Having an investor like Tencent will likely enhance this element of Waterdrop's development; Yu Haiyang, MD of Tencent Investment, said in a statement:
"Amid the rapid expansion of the Chinese commercial health insurance market, Waterdrop has seized the market opportunity very well and used the power of technological innovation to help tens of millions of families.
"Tencent continues to be a long-term supporter of Waterdrop and will help it build an even better user experience."