Centrepoint Alliance partners with UK insurtech Intelliflo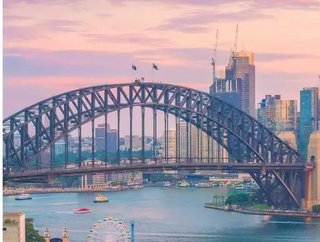 The collaboration between Australian Centrepoint Alliance and Intelliflo looks set to boost the company's financial advice services...
Centrepoint Alliance, Australia's leading community of financial advisers, has partnered up with the UK-based insurtech Intelliflo to enhance its financial advice services.
The move connects Centrepoint Alliance with the award-winning web-based business management system, making the company one of the first enterprises in Australia to access the new technology.
Intelliflo's solutions will be joined with Enzumo's – a financial planning technology provider acquired by the Sydney head-quartered Centrepoint Alliance last year. The combination of both services will create a new financial service offering for the Australian market.
Founded in 2004, Intelliflo is one of the leading office management insurtechs in operation globally. Based in London, it provides software as a solution (SaaS) services for the financial services sector.
Enzumo has an industry-leading reputation and capability across XPLAN consulting and customisation. The company manages pension research, product comparison tools and market-leading learning framework.
According to a recent report by Insurtech Australia, collaborations between legacy companies and insurtechs are on the rise. However, only half the sector believes enough is being done to drive digital innovation across the industry through partnerships.
An Ernst & Young and Insurtech Australia annual survey found that although 80% of insurers are collaborating with an insurtech, most partnerships were focusing on specific solutions within certain areas of a business rather than a taking a wider approach.
Insurtech Intelliflo collaborations
Commenting on the new development, Centrepoint Alliance's CEO, Angus Benbow, said the agreement was part of the company's continued focus on providing the latest technological solutions to both authorised representatives and self-licensed businesses.
He explained, "We have been receiving a high volume of enquiries from advisers seeking a new home, and technology is high on their list of priorities."
Benbow continued, "In addition to teaming up with Intelliflo, Centrepoint Alliance has been making significant investments in technology, including the acquisition of Enzumo, the introduction of an online adviser portal, Centrepoint Connect, and the development of the Centrepoint Practice Dashboard tool."
Intelliflo's chairman, Nick Eatock said the collaboration with Centrepoint Alliance and Enzumo has also helped the insurtech formulate its Australian market offering.
"Our engagement with Centrepoint Alliance has been building for some time," Eatock said. "We greatly value the opportunity to work together and believe this marks the beginning of a new era of advice tech for Australia."