CBInsights cites a new epoch for insurtech in the '20s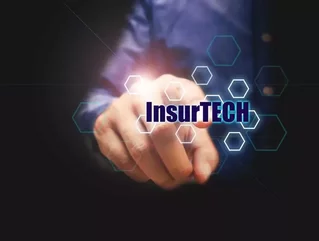 A Q1 report published by CBInsights optimistically claims that insurtech will enjoy a prosperous decade as it continues to mature...
A optimistically claims that insurtech will enjoy a prosperous decade as it continues to mature.
Maintaining the status of a budding aspect of the financial services sector since the 2010s, insurtech, the report claims, is reaching an era of confidence both among customers and the operating companies themselves. 
"While many InsurTechs themselves may still be in their infancy as start-up businesses, our industry's relationship with InsurTech is maturing," said Dr Andrew Johnston, Global Head of Willis Re InsurTech.
Turbulent success during COVID-19
Although the future appears bright for insurtech overall, the report doesn't shy away from the discouraging legacy of financial disruption which has resulted from the COVID-19 pandemic. 
Insurtechs around the world managed to raise USD$912mn in Q1, yet this generated primarily in the first few weeks of the year; the report calculates that approximately 50% of the quarter's total was raised in the first 35 days of a 91-day period. 
The shifting parameters of insurance definitions that resulted from coronavirus could partially account for this dip, although myriad factors almost certainly contributed. 
Nevertheless, despite not performing optimally, insurtech deals for the first quarter of 2020 were up 28% compared to Q4 of the previous year, indicating that the sector is enjoying turbulent but measurable success.
Considering the future
The report indicates that insurtechs will need to innovate and diversify their business model in order to transition to even greater success, with a renewed focus on sustainability being particularly highlighted. 
As such, the following predictions (categorised into five factors) have been made about the immediate future of insurtech:
Valuation and investment: The pace of investments will decline as the insurtech valuation bubble bursts, leading to fewer unicorns (companies valued at over $1bn) and a widening gap between Series A and B funding rounds.
Collaboration: New insurtechs will begin widely collaborating with existing insurtechs and create a new ecosystem of partnerships and mergers. The report indicates that M&A within the sector will begin to blossom. 
Insurtech maturation: More insutechs will move past personal lines and towards more commercial areas. MGAs (Managing General Agents) will begin acquiring insurance licenses to become full-stack insurers.
Success redefined: Owing to insurtechs inherently exploratory nature, there has been a lack of clearly defined metrics to measure a company's success. The report considers that a consensus on this amongst the insurance community is not far away.
Diversified geography: Although the US and UK have been the early champions of insurtech, the report indicates that budding companies in China and India may pull the locus of activity further East than previously experienced.