Carro launches AI-driven UBI in Singapore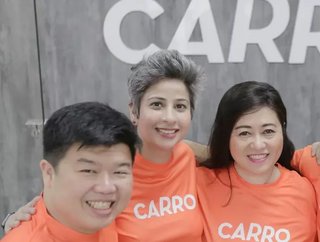 The automotive marketplace Carro has announced the launch of an AI-driven usage based car insurance plan in Singapore
Carro, the Singapore-based automotive marketplace, has launched its own pay-per-kilometer insurance plan for the country's drivers. 
Called Covered, the new insurance product is distributed by Genie Financial Services, a subsidiary of Carro. It is also being underwritten by NTUC Income.
AI, usage-based-insurance for Singapore's drivers
The platform, which uses artificial intelligence (AI) technology to track driver distances and monitor vehicle maintenance, is, claims Carro, the first product of its kind to be available in the APAC island nation-state.
The coverage enables drivers of all cars (both fuel and electric) to "tailor their insurance premiums and maintenance coverage according to their lifestyles," said a statement released by Carro.
Carro's telematics solution
The foray into the insurtech market has seen Carro create and launch a product that requires digital signup. Once registered, users are sent the Carro telematics on-board device along with an installation guide. 
Data generated and monitored by the telematics box is managed by the Singapore-based technology company, Quantum Inventions.
Upon installation, the box can monitor and track the data required to calculate the UBI cover costs and car maintenance premiums. 
Speaking about the new insurance product, Aaron Tan, founder and chief executive officer of Carro, explained, "Digitalisation has turned the auto industry into a whole new ball game. As one of the first to embrace it through our investments into digital technologies, Carro has been able to provide new generations of car owners a single touchpoint to resolve their car concerns through AI-driven, end-to-end services – including user-based insurance (UBI)."
Tan added that Carro's existing UBI offerings have been received with great success. "We are excited to take this digital transformation one step closer with Covered. Having the convenience of UBI and maintenance in one neat, personalised package helps drivers save more on both sides and further streamlines the management of car ownership."
Benefits of UBI for motorists
1) Usage-based insurance can offer cheaper premiums to drivers that don't take their vehicles over a certain amount of mileage

2) Telematics technology monitors the health of the vehicle and informed the driver and the insurance company regarding the safety and upkeep of the car

3) UBI policies also commonly offer accident services, where highway rescue services are dispatched and on-the-spot claims can be made at the roadside.

4) Some studies show that UBI cover can improve driver safety awareness as the telematics monitor driving speeds and road conditions as well as driver responses.
Image credit: Carro