Allianz UK launches new sustainable procurement charter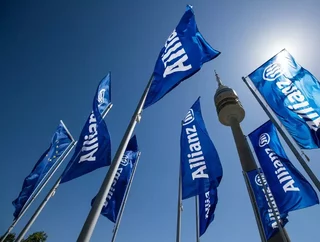 Sustainable procurement charter is designed for suppliers who have a contractual relationship with Allianz UK and a spend profile of over £20,000
The UK arm of Allianz Insurance has launched a sustainable procurement charter designed to engcourage its suppliers to adopt new ESG practices. 
The charter, which is designed for contractual suppliers of Allianz UK, will be implemented via future tender assessments, whereby the commercial insurer will insist on a minimum weighting of 10% to ESG factors. It is hoped the new charter will encourage suppliers to prioritise ethical and sustainable practices as part of their core processes. 
The charter is specifically for suppliers that have a spend profile of more than £20,000 and it will act as guidance for internal buyers and suppliers.
ESG education and Allianz UK
According to reports, Allianz will provide education and support to suppliers keen to invest in ESG initiatives. 
The insurer has stated that suppliers will need to understand the nature of the materials, products, and services they're providing as well as the importance of protecting the environment. They will also be expected to nurture good relations with their employees and their local communities.
Companies will be encouraged to: 
Reduce carbon emissions

Recycle waste

Use renewable energy

Consider biodiversity elements for their premises

Set themselves social targets

Paying all employees the national living wage

Reducing pay gaps and providing fair opportunities

Set whistleblowing mechanisms into their business practices

Ensure all tendering activities are open and transparent. 
Though the directives aren't binding, suppliers are encouraged to embed them in their operations and supply chain, ensuring ESG is a core consideration. They should be able to track their own performance in a reportable format, which could then be used to drive better outcomes.
Sustainable insurers and ESG
Data released by Allianz UK shows the company has significantly reduced the environmental impact of its operations in the UK. Between 2010 and 2020, it cut its waste by 89%, its CO2 emissions by 79%. The insurter also reportedly lowered  its paper consumption by 61% and its water consumption by 29%. 
Executives believe the sustainable procurement charter will help it further reduce its climate footprint. Speaking about the charter, Oleh Melnyk, head of procurement and property at Allianz Insurance, said, "We need to act against climate change and we can't act alone, we need to involve our supplier partners. This charter will help develop a shared mindset with them, creating a fairer and more transparent environment. We want to be market leaders in sustainable procurement; that's part of our ESG ambitions."
Allianz is part of the Net-Zero Owner Alliance and the Net-Zero Insurance Alliance, UN-convened initiatives that will see investors and insurers shift their portfolios and activities to net-zero greenhouse gas emissions by 2050.
As part of its own sustainability measures, Allianz will be using recycled stationery and maintaining a fleet of hybrid cars. It also recently donated the office furniture and equipment to charities for recycling and when choosing a new Manchester hub. The insurer opted for a sustainable building. Allianz also favours repairs over replacement in property claims and supports the use of green parts in vehicle repairs.