Allianz: Three-year strategic outlook and targets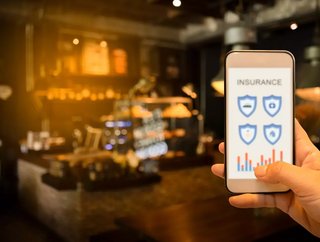 Over the next three years Allianz will expand the company's leadership position in key markets, and build scalable platform models
Munich-headquartered insurance group Allianz has recently announced its strategic outlook for the 2022-24 cycle, placing scale at the core of its operations.
The company has set its financial bar higher for the period, targeting 5-7% annual growth in earnings per share (EPS) and minimum 13% return-on-equity (RoE), as it further unlocks potential across all business segments through present and future profit pools as well as through efficient capital management. 
Over the next three years, Allianz will accelerate profitable growth by verticalising operating models globally across business lines, expanding its leadership position in key markets, and building scalable platform models.
Allianz's 2022-24 outlook rests on five strategic pillars: 
1) Transforming its Life & Health (L/H) and asset management franchises; 
2) Strengthening its leadership position in key Property & Casualty (P/C) markets; 
3) Boosting growth through scalable platforms; 
4) Deepening global vertical integration of operating models; and 
5) Reinforcing capital productivity and resilience.
Focusing on growth and strengthening operations
Over the next three years, Allianz expects to generate 12 billion euros of excess capital through its operational plans. 
In the L/H business, Allianz will focus on growing its preferred lines of business such as protection & health, unit-linked and capital-light products. Also, the convergence of Allianz's L/H and asset management businesses towards asset gathering is expected to lead to greater synergies and more efficient deployment of capital driving improved RoE and solvency ratios. 
In the P/C business, the company will focus on annual revenue growth of 3-4% and a target combined ratio of 92%. Product and process optimisation and harmonisation are envisaged to reduce expense ratio in the P/C business to about 26% by 2024. Further, Allianz aims to make its mid-corporate segment more efficient by rebalancing the portfolio, using integrated tools, strengthening operations in Europe and growing regional hubs as well as by harmonising and simplifying processes through a global IT platform. 
"Allianz continues to overdeliver and outperform, which shows that our customer-centered simplification strategy is working," Allianz CEO Oliver Bäte said. "Now, we aim to deploy our global scale as a competitive advantage to grow both our customer base and our margins."
A new reinsurance agreement
Allianz also announced that its U.S. life insurer Allianz Life is entering into a reinsurance agreement with affiliates of Sixth Street, including Talcott Resolution Life Insurance Company, and Resolution Life, for a $35-billion fixed index annuity portfolio. 
Allianz Life will continue to manage administration of the policies in the portfolio and will remain responsible for fulfilling its obligations to policyholders.
The agreement, which unlocks 3.6 billion euros for Allianz and its shareholders, signals the sustainable growth proposition for Allianz's life insurance segment through capital-light business models and alignment with its asset management businesses, PIMCO and Allianz Global Investors.