Allianz says 2020 insurance fraud reached £65.8m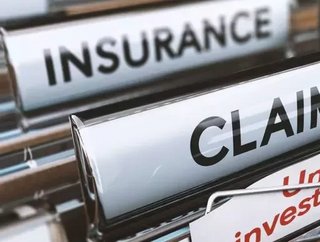 The insurance giant detected a record number of fraud cases in the pandemic's first year...
One of the world's leading insurance companies, Allianz, has released details of fraudulent claims it detected in 2020.
The corporation which is headquartered in Munich and serves an estimated 85 million customers worldwide, said the fraudulent incidents came mainly from claims farmers, rogue loss assessors and organised crime. 
However, the company also said its fraud savings were higher than in 2019, and exceeded Allianz's target by £2.9m. 
2020 rise in insurance fraud
The rise in fraud claims fell into several categories. The two main areas were in property fraud detection, which saw a 6.5% increase, while large loss claims accounted for £1.3m of savings. Allianz has a specialised and newly installed large loss team that is focussed on rogue loss assessors and has adopted a 'Know Your Opponent' strategy. 
Organised crime insurance fraud
According to reports, a staggering £2.6m of exaggerated claims were related to cavity wall insulation claims and the fraud team handled over £5.5m of claims from organised crime operations. 
This challenging trend is caused mainly by claims farming, more commonly known in the UK as 'ambulance chasers', where members of the public are cold called or canvassed and encouraged to make claims based on tenuous past incidents. 
Operation Overwatch, the name of the anti-fraud detection campaign, resulted in 10 cases being opened, three being closed, eight being repudiated and £115,000 of fraud savings.
Casualty and motor fraud
Fraudulent claims for casualty incidents, which ranged from loss of property, damage and other liabilities, rose by over £2m on 2019 figures. Allianz also opened its first private prosecution case in 2020 against a detected fraudulant claim.
Speaking about the rise in fraudulent claims, but also the anti-fraud teams success at detecting them, James Burge, head of counter fraud at Allianz , said: "I am delighted that we reached such a significant amount in fraud detections and savings in 2020. We've taken proactive steps to improve collaboration over the past 12 months and these results demonstrate they are working. I'm very proud of our expert fraud teams—and everyone who plays a part in tackling fraud.
"During 2021, fraud detection and prevention will remain a key priority for Allianz and our plan is to continue to build on the collaborative approach we've put in place, which is clearly achieving excellent results."
He added, " We're well aware that fraudsters always look for the easy targets, so we proactively look at ways to improve our detection and deterrent strategies in the commercial market. We have a zero tolerance approach to fraud and, if there's a business case for a new system that helps to beat fraud, we'll introduce it. "
Four 2020 fraudulent claims that were overturned
A claimant alleged that a colleague stabbed her in the hand with a pen. She enlisted her daughter to lie in court and produced photos of her wound. However, documents visible in the images were dated months after the alleged attack, suggesting the wound was self-inflicted and the claim was staged.
A man who had claimed £4,000 for personal injury—but was not in the vehicle at the time of the incident—received an immediate 12-month prison sentence with no suspension, in a landmark win for Allianz.
A driver faked the theft and destruction of his own car, but his claim was debunked when forensics discovered his own blood on the steering wheel.
A pedestrian claimed for personal injury after tripping on a hosepipe, although CCTV footage showed him walking and staring at his phone before and after the obstacle.