Allianz named top global insurance brand by Interbrand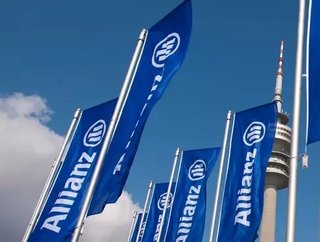 Global insurer retains crown as world's number one insurance brand according to Interbrand's Best Global Brands Ranking...
Allianz has been named the world's number one insurance brand for the second consecutive year in Interbrand's Best Global Brands Ranking. 
The annual index assesses the power of the world's leading brands, evaluating them on profit that can be attributed to branded sales, the extent to which a brand influences buying decisions, and a variety of internal and external metrics measuring its overall strength. Interbrand holds an ISO 10668 certification. 
Allianz climbed four places from last year to be listed at 39th place in Interbrand's overall top 100, which covers a broad spectrum of sectors, from financial services and consumer technology, to retail, alcohol and luxury goods. 
The insurer has consistently moved up the rankings over the past 10 years, when it sat at 67th place. This year it is the third highest-placed financial services brand, behind only JP Morgan (22) and American Express (23). 
"On the right track"
Oliver Bäte, Chief Executive Officer of Allianz SE, said the ranking "confirms that we are on the right track". 
But the firm has set it sights on a higher target in the coming years. 
"While half the brands in the Top 100 failed to grow this year, Allianz's brand valuation increased by 7% despite the crisis, taking it to $12.935 billion," revealed Christian Deuringer, Head of Brand & Partnerships at Allianz SE. "We have set ourselves a goal to become a Top 25 brand by 2025."
The best of the rest
In the financial sector, VISA (45), AXA (48) and Goldman Sachs (49) all secured their position in the top half of the table. 
Interbrand's overall top five is dominated by the world's biggest technology multinationals. Apple leads the listings, followed closely by Amazon, Microsoft, Google and Samsung - all of which showed significant growth, other than Google (-1%). 
Zoom, the video conference platform which rose to prominence from relative obscurity throughout the COVID-19 pandemic, snuck in at 100th place as a new entrant. Instagram (19), YouTube (30), and Elon Musk's EV manufacturer Tesla (40) also made their debut to the index. 
image credit: allianz.com