AirTree supports the Open platform for InsurTech disruption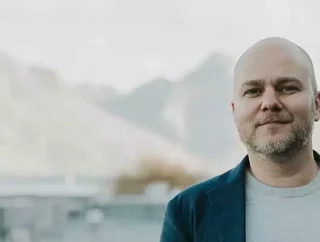 Venture capital firm AirTree has confirmed it will provide AU$3.1mn in top-up funds to support Open, an InsurTech platform from the creators of Huddle...
Venture capital firm has confirmed it will provide AU$3.1mn in top-up funds to support , an InsurTech platform from the creators of .
Based in Sydney, Australia, Open is an emblematic platform which highlights the growing distinction between 'legacy' and digital insurance companies, allowing brokers to create personalised rather than standard products. The received funds will be used for further R&D and global expansion.
Co-founders Jason Wilby and Jonathan Buck's previous endeavour, Huddle, bills itself as a simple and powerful insurance tool utilising technology to make the underwriting and claims process straightforward. Currently, the company states that it .
The 'Australian Lemonade'
While companies such as in the UK and in the US have been establishing InsurTech's reputation on the global stage, Australia is yet to secure a truly international offering of its own.
The creators of Open are hoping that their platform will not only reverse this trend but also innovate a method for insurance brokerage. 
Using AI (artificial intelligence) technology to automate process-driven back office operations while allowing human staff to focus on value-adding services, the company will subsequently be able to pass administrative savings to customers.
"Today, much of the industry is overly reliant on traditional human-based processes, often resulting in complex and undesirable customer experiences," said Wilby. 
"By using tech to automate insurance, from quote to claim, we've significantly improved the product experience, simplifying insurance for brokers, brands and customers."
Insurance: ripe for disruption
Even though Open is approaching 'cash flow break-even' it is reportedly still hoping to raise additional funds in the hope of capitalising on the InsurTech boom. 
James Cameron, Partner at AirTree, stated that he believes Open's AI-based strategy to be in-line with similarly successful formulas in other international markets. As such, he considers now to be the perfect time for the company to ante up.
"Insurance is ripe for disruption and Open has the team, the experience and the ability to do it. We've seen brands like Lemonade emerge in the direct-to-consumer market, but the opportunity to build the platform that powers the end-to-end insurance experience for insurers, brands and brokers is even bigger. 
"The company has been growing incredibly quickly and we're thrilled to support their next stage," he said.