AIA to buy 25% of China Post Life Insurance for US$1.9bn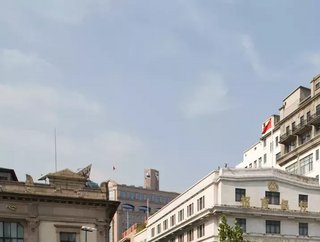 AIA Group Ltd's US$1.9bn purchase of the 25% stake aims to increase its presence in China
AIA Group Ltd, an American multinational finance and insurance corporation, has today agreed to purchase a 25% stake in China Post Life Insurance, a subsidiary of China's postal service operator, China Post Group Co. Ltd. It is reported that the company will buy the share for US$1.9bn (12bn yuan). China provided AIA with a third of its new business in 2020. The group said that its Chinese life insurance business "would remain independent of this investment". 
China Post Life Insurance, a company that targets the Chinese mass market and emerging mass-affluent consumers had a value of new business (VONB) of US$289bn for the year 2020. VONBs measure an organisations's expected profits from new premiums. 
AIA China's operations, on the other hand, which focus on middle-class and affluent customers, had a VONB of US$968mn for 2020, accounting for 32% of the company's total value. 
The Chinese insurance market 
"The Chinese insurance market is already the second-largest in the world with immense long-term growth opportunities", AIA's Group Chief Executive and President Lee Yuan Siong said in a statement. He added that the investment would enable AIA to benefit from additional distribution channels and customer segments.
The insurance industry in China has seen rapid growth over the past decade. China Life Insurance was, at one point, the second-largest insurance company in the world in terms of market capitalisation. However, its value has declined since the 2008 stock market peak. 
In 2007, China was home to 100 insurance companies, of which 59 are funded domestically, and the remaining 41 are funded by foreign parties. China Life Insurance has held around a 50% share in the life insurance market with Ping An Life Insurance ranking in second place with a 16% share in corresponding markets. 
AIA's share in China Life Insurance is yet to be confirmed, as it awaits approval from the China Banking and Insurance Regulatory Commission.