Insurtech Leaders Top 10 Women to watch in Insurance 2022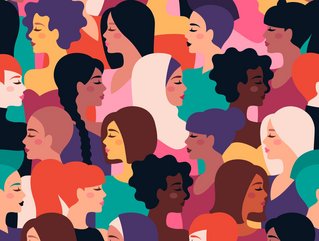 With new innovations and technology disrupting the insurance industry, we look at ten of the top women leading their sectors in Insurtech this year
Currently occupying just 2% of the insurance industry but offering a new streamlined future to traditional companies and start-ups alike, insurtech as an industry is scaling fast. It is dynamic, and its demographics are changing the space too, with some of the most prominent roles globally being held by women. With an impressive combination of industry awards, technical genius, and disruptive innovation between them, we've compiled our Top 10 Women in InsurTech to watch in 2022.
10
Name: Carolina Klint
Title: Managing Director & Risk Management Leader, Continental Europe
Company: Marsh
A well-known figure in the insurance industry, former USA South Zone AIG President, Carolina Klint joined Marsh in 2017 as the CEO of the company's Northwest Europe region. She was then appointed Risk Management Leader for Continental Europe in October 2020 and works with the local teams to develop strategic solutions that support and enable Marsh's largest clients to navigate the global risk landscape. Klint currently leads critical initiatives serving customer-centricity, innovation, and enhanced value propositions and is a member of the Continental Europe Executive Committee.
9
Name: Meeri Savolainen
Title: Co-founder and CEO
Company: INZMO
As the co-founder and CEO of one of Europe's rising insurtech stars, Savolainen was inspired to launch the company, which specialises in rental finance and insurance for landlords and tenants, following her own and friends experiences with the expensive German rental market.
Savolainen is strongly driven by innovation, development of new products, services, or processes in forward-thinking organizations and specialises in insurance and insurtech solutions.
8
Name: Carey Anne Nadeau
Title: Co-founder and CEO
Company: Loop Insurance
As an MIT-trained entrepreneur, it stands to reason that Carey Anne Nadeau would carve a space for herself in the technology industry. A risk assessment specialist and a former researcher at the Brookings Institution and Urban Institute, Nadeau launched Loop, an auto insurance MGA that uses AI to provide a fair price to all, in 2015. She describes herself as an 'entrepreneur, focused on modernising the measurement of risk.'
7
Name: Kate Terry
Title: Co-founder and COO
Company: Surround Insurance
An insurtech that appeals to the demands of the younger generation, Surround Insurance launched in 2018 and provides an array of products and services that cater to the new and mobile lifestyles of generation Z. The company provides services to those in the gig economy, but also those who rent, car share and require protection while they freelance. Terry says, "Insurance is a profession that is about people. That's why this is a calling - for me and for so many of my colleagues past and present."
6
Name: Hillary Orly Harel
Title: Co-founder and CEO
Company: Serenus AI
Multiple industry award-winning entrepreneur Hillary Orly Harel is the co-founder and CEO of Serenus AI, a groundbreaking technology platform for the healthcare industry. It is also the first AI-based solution that empowers medical decisions at critical post-diagnostic crossroads on patient pathways, saving lives and valuable resources. Serenus was recently named the winner of the Top AI start-up company category in "Healthcare Innovation Landscape 2020" by Data Roots Labs report, while Harel was named the 58th Most Influential Woman in the Tech World.
5
Name: Jenny Cohen Derfler
Title: Co-founder and CEO
Company: Air Doctor
Jenny Cohen Derfler founded Air Doctor in 2018 following a disastrous travel experience in which finding the right doctors for her party's needs proved an almost impossible task. Air Doctor is a technology-driven app that provides insurers with a global outpatient medical network through which their customers can access the most appropriate care while travelling abroad, either through an online or in-person consultation.
4
Name: Pravina Ladva,
Title: CTO and Operations Officer
Company: Swiss Re
Pravina Ladva joined Swiss Re in 2017 and has been largely responsible for guiding the insurance giant through its digital transformation phase over the past five years.
With an impressive resume that includes an eight-year long role at Retail Solutions Barclaycard as the company's CIO, Ladva has extensive experience in the fintech and insurtech industries and also spent 16 years at Abbey, developing wealth management expertise. She describes herself as a "leader who creates the right culture for colleagues to succeed and commercial benefits to be achieved at pace."
3
Name: Skye Theodorou
Title: Co-founder
Company: Upcover
Skye Theodorou prides herself on creating simple, easy, and affordable business insurance solutions for any loyal brand.
A qualified lawyer and formerly a high-level executive at Zurich Insurance and NSW Govt, she leads the Upcover team - a customer-focused insurtech that builds tailored, simple and pay-as-you-go insurance protection and benefits products for gig economy workers. She is passionate about helping small businesses manage their own risk having worked in her family's businesses from a young age. Theodorou has worked with hundreds of SMEs at Zurich, across multiple functions. She has also worked to help SMEs in policy and regulatory reform across NSW.
2
Name: Henriette Fleischmann
Title: Co-founder and COO
Company: Hosta Labs
A self-confessed technology addict, Henriette Fleischmann is the MIT MBA graduate and computer genius who launched Hosta Labs in 2019 - a revolutionary AI-powered app that is transforming risk assessment data collection in the property industry.
With a background in the automotive industry, she started out as an IT consultant for Daimler, and later worked for Porsche. Her aptitude for innovation took her swiftly up the technology corporate ladder until she developed the concept for Hosta Labs and co-founded the company. She has also worked in top tier consulting, managing multi-million dollar projects for Fortune 100 companies on process optimization, strategy development, and restructuring for more than 12 years.
1
Name: Jennifer Fitzgerald
Title: Co-founder and CEO
Company: Policygenius
Jennifer Fitzgerald, the CEO, and co-founder of Policygenius, was one of the first industry figures to recognise the importance of insurtech and to see its staggering potential. Nine years after launching Policygenius, her company is now one of the leading insurtechs in the US.
It was a leap of faith for Fitzgerald and her business partner, Francois de Lame because the pair left their lucrative consulting jobs to create Policygenius, and initially, Fitzgerald had a tough time convincing investors to take a chance on the company. But the hard work paid off, and by 2020, the team had raised over US$100mn in investment funding. Policygenius now has over 35 million users.
A winner of the Ernst and Young Entrepreneur of the Year New York 2019, Fitzgerald was also one of Fast Company's 100 Most Creative People in Business for 2018 and is one of only four women founders in Fintech to raise more than $50mn in funding. A fierce advocate of staff care and company culture, her philosophy of employee development is core to Policygenius's success. She says, "You cannot over-invest in finding and retaining the best people"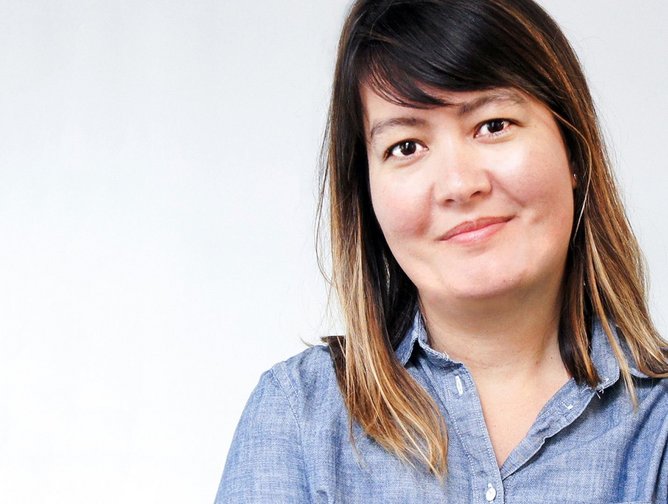 Jennifer Fitzgerald, co-founder and CEO of Policygenius