World Bank's IFC funds PasarPolis' microinsurance vision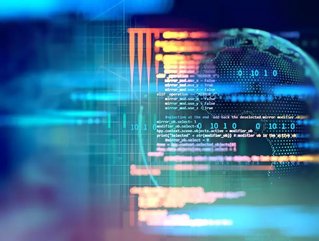 The International Finance Corporation (IFC), sister organisation to the World Bank, has invested US$5m in insurtech PasarPolis...
The startup is attempting to market, where reportedly only are literate about the concept. It is attempting to remedy this situation by creating a more inclusive insurance model based on microinsurance.
Now in its fifth year, has achieved a not inconsiderable measure of success: so far, it has managed to provide cover for 30 million people, roughly 11% of the country's population. This achievement is made more impressive by the fact that 90% of its customers are first-time insurance buyers.
Making insurance accessible
, which specialises in fostering financial inclusion and literacy in developing countries, will bring $5m in investment to accelerate PasarPolis' mission. Microinsurance is becoming particularly important for 'gig economy' workers and those with lower income, something which hasn't gone unnoticed by Azam Khan, IFC Country Manager for Indonesia, Malaysia and Timor-Leste:
"At IFC, we are excited to make this investment in PasarPolis, Southeast Asia's largest insurance technology platform that is gearing up to expand its digital distribution channels, making insurance more accessible and affordable especially for the underserved and those living in remote areas.
"Moreover, this timely investment aims to support the country's effort to advance the development of the digital economy and achieve greater digital integration within ASEAN."
Fernanda Lima, Partner at , one of PasarPolis' existing partners, stated that this new alliance proved the positive social impact that insurance can bring the region, particularly as it recovers from COVID-19's effects:
"With 30 insurance companies, and 25 digital partners, together serving millions of new customers last year, the opportunity for PasarPolis to expand its offering and geographic reach is extraordinary."
Closing the insurance gap
Insurance penetration in the ASEAN market remains at a critically low 3.6%, and the insurance gap in Indonesia's market is to be $14.6bn, making it one of the most underinsured countries in the world.
PasarPolis' Founder and CEO Cleosent Randing is acutely aware that bridging this disparity will be the company's most formidable challenge. However, with its tech-based approach and now financial support from IFC, it is a problem he believes can finally be solved.
"This strategic collaboration with IFC, known around the world as the vital conduit for catalysing private-sector investment that also lifts prosperity, is also an acknowledgement of the positive impact that we are delivering for many more individuals and households in the society."