Why are so many insurers choosing Sapiens for software?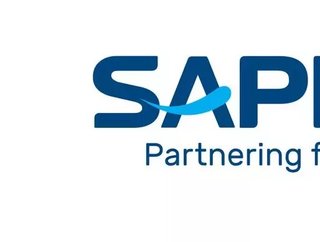 Sapiens appears to be an enduring favourite for insurance software, but what digital strategy is attracting industry-leading companies to be customers...
Israeli software developer . lists some of the world's leading insurance companies as customers, including , , and .
Founded in 1982, Sapiens offers full-spectrum insurance solutions, platforms and services across several key markets:
P&C
Life and pensions
Workers compensation
F&C
Moreover, leveraging its almost four decades of experience and an extensive , the company is capable of satisfying customers' digital requirements, data management, and decision making.
With the insurance industry beginning to that embraces digital technologies, as well as the next-gen opportunities for process automation and product personalisation, it appears that the value of enablers like Sapiens is rising.
The importance of thought leadership
Both the diversity and sophistication of Sapiens' technology have been attested by its victory in winning the ' for Breadth of Functionality 2020 in New Business and Underwriting Systems: North America Life Insurance Edition.'
Beyond simply being a software provider to the insurance industry, however, the company is also proactively engaged with its trends. As such, it regularly publishes thought leadership articles, e-books, white papers, and a . These have covered topics such as:
Resolving customer pain points
It is not unreasonable to conclude that Sapiens' combination of quality products and up-to-date industry expertise is the key to its continued success.
The insurance industry is in a state of flux as it seeks to redefine itself within a market being of companies based in the tech sector. Survival for incumbents is predicated on forging strong partnerships, and this is a need on which software providers can capitalise.
In fact, Roni Al-Dor, President and CEO, confirmed in a recent detailing its new partnership with US life and annuity provider that this has always been Sapiens' approach.
"Sapiens' comprehensive, end-to-end life platform enables insurers to select the solutions that will most benefit their business. Our industry best practices and knowledge, combined with our advanced digital life insurance software and pre-integration, reduces implementation time and speeds time-to-market."
Summary of a great software partner for insurers
Create a portfolio of cutting-edge products and services that cover a broad range of functions
Engage with and understand industry trends and their implications for clients' broader digital strategies
Offer a competitive advantage to customers by enabling them to select the features most suited to their business
Image source: Sapiens