Two big investment funds secure Acrisure US$3.4bn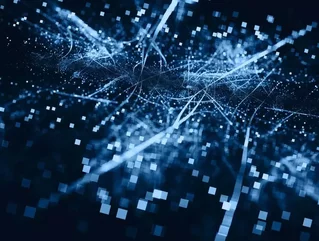 Top 10 insurance distribution platform Acrisure has managed to raise over $3.4bn in capital following two substantial funds...
The first, through merchant bank , brought $3bn of investment into Acrisure's Senior Preferred Stock. The funds will reportedly be used to perpetuate the company's momentum as insurance's "fastest-growing broker."
The second was facilitated by a consortium of investors, whose enthusiasm was buoyed by Acrisure's tech-first ethos and its of Tulco's AI (artificial intelligence) insurance business in July 2020. In total, $454m of new capital was invested in Junior Preferred Stock.
Finding success during the pandemic
Acrisure's reputation as a fast-growing broker is fully justified: between 2017 and 2020, the company managed to more than triple its revenue from $650m to $2bn.
Indeed, the COVID-19 pandemic appears to have done nothing to slow down its progress. Acrisure is aware of this and attributes its continued success to strong cultural values and its partnership model of operating.
Regarding the $3.4bn in new funding, Greg Williams, Co-Founder, President and CEO of Acrisure, said, "These transactions are a clear reflection of how the market is valuing both the strength of our existing insurance brokerage business and, importantly, our vision for accelerating our technology initiatives going forward.
"Based on our data, AI foundation and global distribution capabilities, we will accelerate our growth in the insurance brokerage industry and into adjacent opportunities."
Unlocking the potential of AI
Acrisure isn't alone in realising the value of AI's applications within insurance; from to , the technology's ability to optimise front and back end operations is making it an attractive proposition. 
Yet other commentators remain more conservative. For instance, Josh Odmark, Co-Founder and CTO, Pandio, that AI is "a technology that is both fundamental to the future of the industry and difficult to execute properly at scale." If AI is to escape becoming a victim of its own hype - a mere novelty - it needs to mature and focus on the future.
Odmark continues, "The correct way to approach AI initiatives is not getting caught up in 'how can I get this done now?', but rather, "how can I sustain AI five years in the future?'
"AI projects cannot be easily lifted and shifted to new platforms once they've begun, so making sure they can routinely capture new and existing data from the variety of insurance systems and process them in a scalable manner is the difference between failure and success. Staying ahead of burgeoning data growth is the key to realising AI initiatives."