Topa Insurance introduces digital claim payment capabilities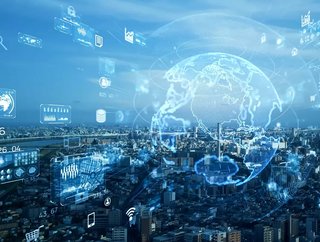 Exavalu has partnered with Topa Insurance Company to successfully enable digital claims payment capabilities
Exavalu, a leading global digital solutions and IT consulting company and Guidewire PartnerConnect Consulting Select partner, has announced it has partnered with Topa Insurance Company to successfully enable digital claims payment capabilities for the insurer. 
Topa Insurance Company is one of the wholly owned subsidiaries of Topa Insurance Group, a boutique insurance holding company which provides insurance products through the wholesale market.
It seeks to achieve faster claims processing, improved customer experience, and lower operational costs through its use of digital payment capabilities from One, Inc., a Guidewire PartnerConnect Solution Advantage partner, integrated with its Guidewire InsuranceNow core suite.
Optimising customer experiences 
Focusing only on the insurance industry, One Inc helps carriers transform their operations by reducing costs, increasing security, and optimising customer experience. The comprehensive end-to-end digital payments platform provides expanded payment options, multi-channel digital communications, and rapid digital claim payment, even for the most complex insurance use cases.
Smitha Sasidharan, Guidewire InsuranceNow Practice Leader, Exavalu, said "The One Inc. implementation was completed successfully within three months from inception to deployment of the product. The integration between Guidewire InsuranceNow and One Inc. was a unique feature of the implementation as was the range of payment methods that we helped enable with the initial deployment."
 
Helping insurers through their digital journey 
One Inc. enables insurance carriers to digitally pay claimants, vendors, mortgagees, lienholders, third party carriers and multiple parties. Payments can be made with a variety of payment methods including direct debit, ACH, claims cards, Venmo, PayPal, and checks.

Saurav Basu, President and Founder, Exavalu, said "Digital payments is a critical component of the digital journey for insurers to help improve customer experience and reduce costs. We've been a trusted partner to Topa on their technology needs and glad to have collaborated successfully on this initiative."