QBE Insurance seeks to redefine underwriting with Artesian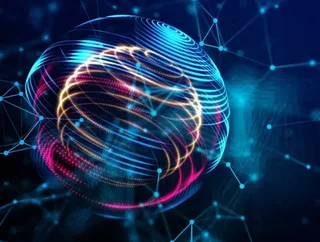 QBE European Operations, a division of QBE Insurance Group, has announced a new deal with client intelligence platform provider Artesian Solutions...
, a division of , has announced a new deal with client intelligence platform provider .
Spread over several years, part of the agreement will include a new digital data platform designed by Artesian for QBE. This development, QBE suggests, could be revelatory in its quest to transform the modern underwriting process.
Stemming from a desire to overcome the economic challenges mounting in the global market, Cécile Fresneau, Executive Director of UK Insurance at QBE, outlined her desire for an integrated database where risk and client information was available simultaneously.
By doing so, underwriters will be provided with 'easy to analyse' data and be able to refocus on delivering quality customer outcomes.
'The Underwriter of the Future'
Artesian presented QBE with its 'Underwriter of the Future' concept in response, a platform that can act both as a unified insight resource and a space for providing real-time analysis.
It is hoped by both parties that their collaboration will result in a more customer-centric, faster, more transparent and more consistent approach to modern insurance processes.
"With the changing nature of risk during these uncertain times, the flexibility and configurability of Artesian's Platform enables QBE to be proactive rather than reactive to changes in data for client assessment. 
"Critically, Artesian gives us unique access to news media and unstructured data that was previously very difficult to assess," said David Jones, Director of Underwriting at QBE.
Andrew Yates, Co-Founder and CEO of Artesian, added that his company was excited both by the prospect of working with an insurance leader and contributing towards a better industry:
"As the first major insurer to partner with us to implement the full Artesian Platform, I am excited by the willingness of the leadership team to push boundaries. Artesian shares QBE's vision for the 'Underwriter of the Future': one supercharged with immediate access to data and insight.  
"Insurers, brokers and MGAs (managing general agents), who are quickest to adopt new technologies, will be the ones who emerge strongest from COVID-19. Our partnership with QBE sets the benchmark for modern customer-first underwriting innovation."