McKinsey: Product innovation is key for insurers in Asia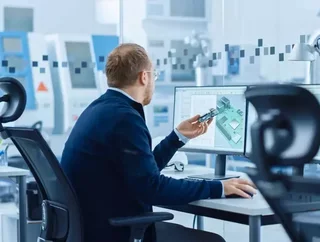 A research piece from McKinsey & Co has emphasised that product innovation should be a core focus point for insurers based in Asia...
The current struggle for innovation is made apparent by the report's that 82% of executives consider product development a "core competency", yet only 12% are equipped with processes that yield such results.
This issue appears to be fundamentally rooted in culture: executives at incumbent insurers "[struggle] to name products from the industry that they consider truly innovative," and this often means losing out to digital natives and insurtechs. As such, insurance's low penetration level in the Asian market - 0.49% to 19.97% - is perhaps not so surprising.
Addressing specific market needs
McKinsey characterises the Asian market as possessing distinctive traits - most notably rapidly aging populations (such as in China) and a tendency for both the very young and very old to be prioritised, creating a "sandwich generation" of underserved adults in between.
Agility and tech innovation are the name of the game, and one of Asia's most influential developments, the super app, is a successful model of fast iteration generation driven by customers insights and analytics.
However, few incumbent insurers could currently match the tech sophistication of leading super apps. Nonetheless, in such a diverse and variable cultural landscape, the need to invest in digital technology has never been greater.
Leveraging customer insights is ultimately the path to delivering better, more specialised products. If a company cannot achieve this on their own, states McKinsey, then forging partnership ecosystems is a viable and sensible solution:
"[...] an insurer in Japan partnered with an insurtech to address the needs of a population in which more than 30% of people are over 60. The result was the successful launch of dementia insurance and associated services."
Optimisation: An easier form of innovation
Rather than reinventing the wheel, often the best solution is for insurers to make the most of their current portfolio. For instance, McKinsey found by interviewing industry executives that a company's top three products often generate around 75% of revenue, while only 10% of newly developed products meet their target specification.
Again, this links back to a central idea: data is crucial and the value of customer insights to streamlining a business cannot be overvalued. If a culture change is required within an organisation - breaking down team silos, working more closely with customer or data officers, etc - then insurers could find the remedy for their innovation issues is close at hand.