McKinsey: insurance in 2030 will be very different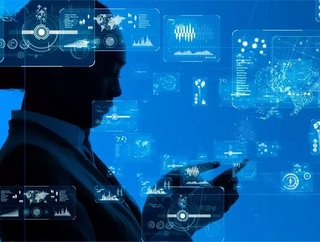 Consultancy company McKinsey & Co continues to chart the evolving insurance/insurtech market in its latest report 'Insurance productivity 2030...
Consultancy company McKinsey & Co continues to chart the evolving insurance/insurtech market in its latest report ''.
Noting that COVID-19 has been the catalyst for unprecedented change in nearly every sector, the company highlights that insurance carriers have been by the operational challenges presented. 
However, despite this, McKinsey does not view the negative fortunes of the industry to originate exclusively from the virus: "Even in the years before the pandemic, only a small subset of insurers were earning substantial profits, offset by another small subset of insurers that had destroyed substantial economic value."
As such, the report postulates that, far from causing problems for insurance, the pandemic has merely highlighted the inefficiencies that were already present. In a belated 'call to action', insurers have subsequently been pursuing a course of digital transformation that McKinsey predicts will render the 2030 sector as markedly different from its predecessor. 
Fulfilling the 2030 vision
First and foremost, the report estimates that an increased focus on digital technology will result in net operational gains, "Insurance carriers have an opportunity to improve productivity and reduce operational expenses by up to 40% while simultaneously improving their customers' experience."
Furthermore, core aspects of insurance will be different:
Products: increasingly sophisticated tech platforms will enable simplified products to reduce customer confusion. Portfolios will also be drastically scaled back; McKinsey estimates between five and 10 products per insurer (a 90% reduction on today's market).
Distribution: a seamless and effective omnichannel approach will become the norm, with customers switching between online, automated and human agents to further their enquiry. Sales processes will also be refined to enable better lead generation.
Underwriting: although McKinsey doesn't expect underwriting to be fully automated in 10 years, it is still true that large portions of it (30 to 40%) is occupied with repetitive, admin-related tasks. Therefore, investment in is likely to continue.
Claims: following on from underwriting, the report does speculate that claims will benefit significantly from automation; human and artificial intelligence (AI) will combine to expedite claims without sacrificing human empathy. 
In summary, the report characterises the transition as the industry moving towards 'tech companies that provide insurance', rather than the inverse. It also stresses that gaining employee buy-in will be crucial in terms of a successful departure from old paradigms.
"Insurers need to communicate and effectively, starting with a united front at the top," McKinsey concludes. 
"Employees are happier and more apt to change their behavior when leadership communicates a clear view of where the company is going. The CEO and other board members need to recognise and communicate that the transformation is a journey and the reasons the transformation is necessary in this new and volatile environment."