InsurTech SaaS provider Duck Creek Technologies launches IPO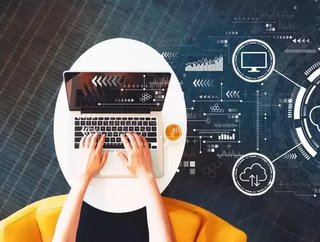 Striving to revolutionise insurance-based software, Duck Creek Technologies is hoping to raise USD$375mn for its IPO this Friday (14 August 2020...
Striving to revolutionise insurance-based software, is hoping to raise USD$375mn for its IPO this Friday (14 August 2020).
As some other markets struggle to maintain economic viability in the wake of the new normal, insurance appears to be holding its ground and in some cases even thriving - in July, for instance, 's stock . 
Boston, Massachusetts-based Duck Creek has been in the market for 20 years, specialising in technology to assist P&C (property and casualty) insurers and with an eye on the latest developments to ensure clients receive cutting-edge solutions for their unique challenges.
Evidently, the company is confident in the insurance industry's long-term sustainability. , , and have been confirmed as being among the book-running managers for the IPO.
The Duck Creek Suite
A core component of Duck Creek's product offerings is its , which aims to replace wholesale the disparate legacy system networks still in operation at some insurance companies in favour of a unified group of interconnected services.
Designed to improve consistency, streamline system efficiency and increase transparency, the Suite consists of the following products:
With all services operating harmoniously together, companies are able to gain a holistic view of their business, leading to enhanced customer trust - a vital resource in a world still struggling with the logistical issues of COVID-19.
Regarding the necessity of balancing these core capabilities in the modern insurance sector, Karlyn Carnahan, Head of Americas P&C at FinTech consultancy firm said:
"In this increasingly fast-paced world, carriers are learning that the keys to successful digital transformation are speed of transformation, ease of integration with new digital capabilities, and the ability to use data more effectively.
"Running all core modules from a single vendor can streamline the ability to capture, access, and utilize data more effectively."
The result of Duck Creek's impending IPO could be indicative as to whether this vision of digital transformation holds true for InsurTech.