Insurance's digital transformation starts with the customer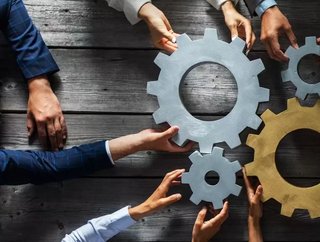 Speaking with IBM, LV=, and EPAM Systems, we determine the optimal strategy for insurance's ongoing digital transformation
The historically conservative insurance industry met one of its biggest existential challenges in 2020. Ever since the COVID-19 pandemic forced a reappraisal of modern operational and service standards, digital transformation has gone from an option to an absolute necessity.
But which unaddressed pain points made the shift necessary? What are the key trends that insurers should consider exploring? How can a digital roadmap be configured to meet the needs of both the business and the customer?
In a thorough examination of one of the most all-encompassing topics in today's market, a selection of high-profile insurance/tech experts helped us answer these questions and more.
Digital transformation trends
The 'acceleration' of digital transformation since the pandemic is an oft-reported phenomenon, but it is rarely contextualised purely in relation to insurance. However, Tarek Nseir, VP and Head of Digital Engagement Practice at EPAM Systems, claims that five years' worth of transformation has been accomplished in just 12 months. "This is an exciting time for digital transformation in the insurance industry due to the opportunities presented in part by COVID-19, regulatory change, and the investment appetite of insurers to differentiate from the competition." What has resulted is an overall drive towards self-service channels, digital channels, data analytics, and more. 
Whereas previously insurers were primarily interested in digital tech's ability to reduce back-end costs through automation and self-service, Nseir believes the push to secure a competitive advantage by investing heavily in the customer experience (CX) has taken priority. The goal is to create "predictive, always-on, sticky relationships with customers in all areas - from loss prevention to claims resolution and renewals."
CX itself has been greatly affected by the conditions of the pandemic. Heather Smith, Managing Director of LV=General Insurance, suggests that a 'leveling' of digital experience across every industry is taking place: "Customer expectations are driven by their experiences with other companies in different industries, and that inevitably has a direct impact on the experience they expect to receive from insurers. Being aware of conversations that have occurred across different channels is therefore important, and there's a need to use data intelligently to enhance those conversations."
Shifting away from legacy technology
Following on from Smith's appraisal of CX's evolution, it appears that consumer preference for digital (or at least omnichannel) connection with their insurance providers has taken precedence over 'legacy' methods.
Michael Fino, VP of Ecosystem Transformation and Channel Management at IBM, highlights that this shift has gone hand-in-hand with widespread updates to enterprise IT infrastructure. "What we're seeing is clients wanting to migrate to the cloud and balancing how much infrastructure they're willing to put there." IBM's position has been to champion hybrid multi-cloud as the best platform for driving innovation and scalability. "Clients don't want to put their primary and business-critical applications in a public cloud," he adds. "To get the right balance, they need to utilise hybrid cloud models."
What is hybrid multi-cloud?
As defined by Hurwitz & Associates' white paper 'Understanding IBM's hybrid and multi-cloud strategy':
"A hybrid cloud is an environment that integrates traditional IT with a combination of public, private, or managed cloud services. In essence, a hybrid cloud becomes a virtual computing environment that matches workloads to the most appropriate computing model. All these services need to be managed as though they were designed to behave as a single unified environment."
Analysing existing capabilities and developing a digital roadmap that meets core business goals will be essential, particularly in areas where legacy systems are actually impeding optimum service. "Legacy systems were never designed in a way that would support API integration, and customer outcomes were designed purely for call centre-based journeys," states Smith. "Being able to make changes in a multi-technology environment has its challenges, but LV= has endeavoured to ensure a more culturally agile mindset." This gives an indication of what the overall strategic framework for transformation should be: customers must be able to engage with insurers in a way that's most convenient for them.
Creating a digital roadmap
When considering what the core objectives of digital transformation should be - whether related to corporate agility, augmenting tech capabilities, cost reduction, etc. - the answer Fino gives is a nuanced "all of the above." Indeed, the priority of these goals is apt to be whatever an individual insurer considers most important. However, in a purely technological sense, the solution is likely to reside in better data management. Fino suggests that "being able to access all the information that exists in an insurance environment and then leveraging it with the use of automation and artificial intelligence (AI)" will be particularly important in terms of scale and growth. Partners also play a key role in helping enterprises determine the right solution and integration roll-out aligned to their unique digital transformation strategy. 
Nseir agrees that digital transformation will likely yield lower front-line costs and better service but adds that creating added value for customers should be the primary concern. "It's important to clarify which customers will be targeted, what their specific needs are, what will be the service delivered, and at which price point. The focus should be broad because digital transformation comprehensively impacts an organisation both internally and externally."
Bearing Nseir's comments in mind, it becomes clear that an internal culture shift is also fundamental; he contends that every conversation should begin and end with digital transformation in order to properly layer its relevance throughout an organisation. When EPAM partnered with LV= to make the latter a truly digital-first company, the cultural qualities of empowerment and agility were emphasised in addition to technological considerations. "To help leadership better understand customers and how corporate culture should adapt, we brought customers in and walked through their user journey to identify specific needs. It took time to co-create a view of how to best serve customers and what it means to be customer-centric," he explains.
The customer is key
Ultimately, it seems apparent that digital transformation should be an action plan by which insurers create a better, more modern, and more accessible journey for customers. 
Although the reason for insurance's digital adoption following COVID-19 was arguably one of expediency, both Smith and Fino agree that continuing to do so is important from the perspective of an ongoing demographic shift. "New generations of customers do things differently than previous generations," states Fino. "All businesses have to address that the only way they can continue to do business is to keep pace with technology." Smith adds: "Like all other sectors, we are seeing a shift in consumer behaviour towards choosing digital. In terms of outcomes for customers, where companies are able to offer desired digital services in a way that matches the company brand and experience, I think we'll see the same customer satisfaction and ease of doing business that matches any human contact."
This isn't to say that there aren't instances where an empathetic human response isn't preferable, but the operative word is 'choice'. It is important that customers feel they are being listened to and that their preferences are being taken into account. "One of the things that we now get faster and easier than ever before is feedback," says Fino. "We're able to get it quickly and then feed it into our transformational priorities so that we can change the experience quickly. How an insurer transforms, services, and supports is now just an ongoing loop." The answer, then, to what constitutes a good digital transformation can have many facets, but it must always start from one perspective: the customers. As insurance companies continue to explore their new identities in the digital era, it will be those who best observe this rule that reap the largest rewards. 
How LV= attracts top-tier talent
When enacting a digital transformation strategy, having the right talent in your team can make a substantial difference. Smith explains how LV= gets the right people to implement its vision:
"Most importantly, recruitment should focus on attitude, culture and values, and then focus on skills. LV= is a people-first business, and I want my team to care about our customers and each other and also to want to do the right thing. I can build skills, but I can't build personality. 
"Then, it's a case of ensuring they have the right skills and experience. We recognise that customers compare us to all their experiences with other companies and not just other insurers. Therefore, we're also always on the lookout for people who have worked in other industries and can bring new ideas."
Meet our commentators...
Tarek Nseir, VP of Head of Digital Engagement Practice, Europe, EPAM Systems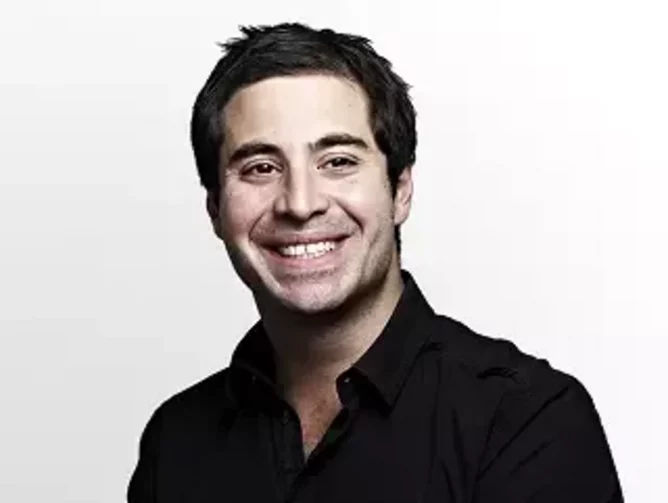 Nseir's role includes everything from innovation design, consulting and physical product development to the execution of core technologies that reach the consumer. 
Heather Smith, Managing Director, LV=General Insurance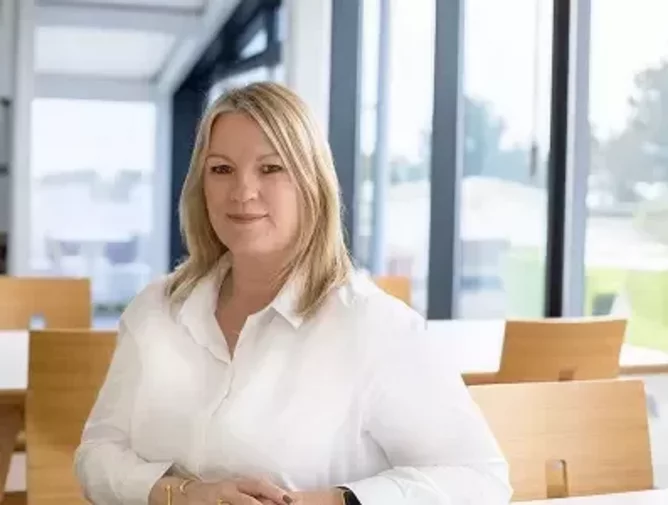 Smith is responsible for ensuring quality offerings for the company's retail, home, car, pet, travel, breakdown and landlord customers. She has over 25 years of financial services across a range of leadership roles.
Michael Fino, VP of Ecosystem Transformation and Channel Management, IBM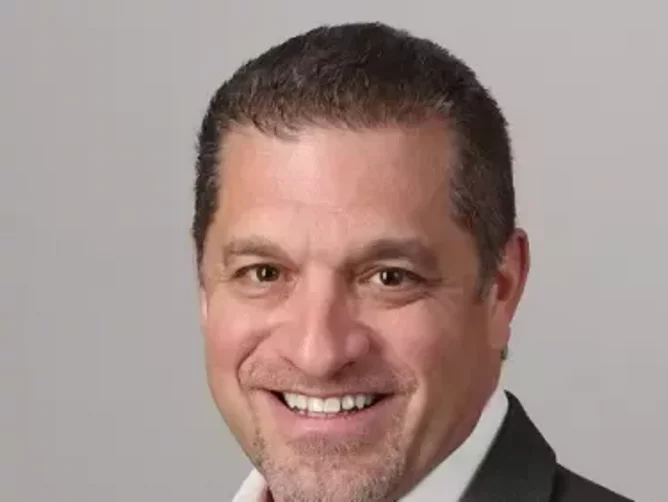 Now part of IBM for over 25 years, Fino prides himself on a mindset that emphasises growth, empathic leadership, and an approach that breaks down silos. He is an expert at motivating business partners to deliver desired outcomes.