Insurance leaders turn to behavioural science to improve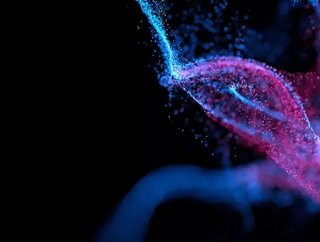 Insurance companies are increasingly turning to behavioural science techniques to improve customer decision making, a new report has found...
Insurance companies are increasingly turning to behavioural science techniques to improve customer decision making, a new report has found.
Insurance companies are investing more in methods that challenge "choice architecture" according to a new . The method, called 'nudging' is already employed in several corporate areas to improve processes. The use of 'nudging' has also been successfully installed to increase sales, raise customer satisfaction and reduce episodes of fraud.
The term 'nudging' involves changing the language and information delivery to customers, to improve the context in which they make decisions. Poor choice architecture refers to the behavioural patterns that lead to procrastination or instant gratification, over pathways that will deliver longer-term benefits. Walmart, Morningstar and both the UK and US governments have already employed the use of nudging in several areas.
Nudging in insurance
Some insurers are using nudging techniques in selective areas such as digital solutions, organizational strategy and individual cases. Others have embraced the technique more fully, integrating behavioural science techniques into the core structure of their business. 
Results show that these techniques work well and are easy to implement. For example, a German insurance company experienced a 30% improvement in positive decisions from customers, through more effective prompts, explanations, and discussions with customers. 
However, the report points out that that this method is not being used to its full potential and that behavioural science would be very effective in four areas, namely in sales, product design, claims and ecosystem building. 
Four areas to build on
In product design, managers aspire to design new, simple, understandable insurance products to promote customer trust. When certain 'nudges' are in-built, they improve customer retention and satisfaction because they encourage logical rather than emotional decision-making.
In sales, scripted cold-calls from call centres have been reviewed to include phrases and words that create confidence and trust in the customer, as well as pathways that provide faster conflict-resolution solutions. 
In claims, the use of behavioural science improves customer satisfaction in the areas of cash-settlements and repair recommendations.
Meanwhile, in ecosystem building, the report says, "Nudging can be very useful in ecosystems, as participants can refer their customers to relevant partners. Particularly over digital channels, nudges can be easy to implement and personalise—which can make those referrals even more impactful."
Ultimately, by incorporating these practices into the professional sphere, companies are seeing positive results in terms of customer uptake, satisfaction and loyalty. The future of nudging is already being written and will be a defining factor in the progress of the industry.