The importance of SEO for small businesses
By Michael Foote, Director, Quote Goat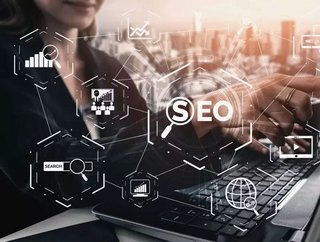 When setting out on your journey to build a successful and reputable business, it can be a struggle to be heard over the sea of competition out there...
When setting out on your journey to build a successful and reputable business, it can be a struggle to be heard over the sea of competition out there.
In a world where we are increasingly dependent on digital technology, the internet has fast become the number one place for new businesses to establish themselves and ultimately grow their customer bases. One of the best ways that firms can achieve this is through the use of Search Engine Optimisation [SEO].
SEO is a marketing process that companies use to drive organic website traffic in a cost-effective way by boosting their search engine rankings above those of their competitors. 
It has become increasingly prevalent in business, to the point that it is now seen as essential activity by many, with a recent study by Safari Digital showing that 61% of marketers believe that SEO is the key to success online.
Here, we explore some key benefits of SEO, and why it is fundamental to the future success of your business.
Reaching new customers
It's common knowledge that having a website helps you to stand apart from your competitors and increase your customer base, as evidenced by a recent poll by web hosting provider 123-reg, which found that businesses with a website were 51% more likely to grow than those without.
Similarly, having a website that's SEO optimised will attract an even greater number of would-be customers, and help you to expand twice as fast as other businesses that don't have one.
Simple things like finding new keywords and using them in your website's content can help to drive traffic and boost customer acquisition, though it is not enough to be totally reliant on the value of your keywords. Ensuring you have high quality content is also integral to drawing people to the site.
Moreover, SEO targets people who are actively seeking out the products or services that you offer, meaning a more focused and direct approach to gaining new business.
Spending only a few hours of your time and energy, plus a small amount of money, will enable you to bring targeted traffic to your website and, ultimately, more customers to your business than would be possible with most other marketing tactics.
Building brand awareness
If you want your business to be seen as reputable and reliable by those you intend to reach, ranking highly on search engine results pages [SERPs] is absolutely crucial. 
An effective way of achieving this comes through link building; the process of acquiring hyperlinks from other websites to your own. 
Getting a link onto another that has a strong domain authority, especially one that's closely related to what you offer, is likely to have a big impact on your page ranking and will encourage visitors to click through to your website.
Small businesses that are eager to raise their profile cannot afford to ignore techniques such as link building, especially as Google has confirmed it is among the most important ranking signals contributing to the result of a search query.
Enhancing User Experience
SEO also helps small businesses to build a faster, smoother, and more user-friendly website.
Having a website that is well-structured, clean and with fast page speeds is a good way to persuade casual visitors to stay longer, thereby decreasing bounce rate – the percentage of visitors who leave the site without accessing multiple pages – and bolstering page views.
Both clear web page headings and easy navigations – such as sidebars and footers – help guide users to what they are looking for more easily, while video content enriches the experience and presents information in a fresh and concise way.
Research conducted by User Experience [UX] blog "Usability Geek" shows that 88% of online customers are less likely to return to a site after a bad experience, so making sure your UX is as good as it can be really does pay dividends. 
Conclusion
As the level of available data grows and the competition between rival sites intensifies, it has never been quite so important to ensure that you have strong, quality SEO in place.
It has become such a commonplace and effective marketing practice for small businesses that those that do not pay due attention to it are sure to find themselves falling behind in the long run. 
It is important to remember, however, that the nature of SEO is constantly changing and what may have worked before might not in the future. 
That's why learning about or having a dedicated SEO expert in your corner is crucial to keeping up with all the latest trends and techniques in SEO, not to mention understanding what the specific needs of your business are when it comes to climbing up those all-important page rankings. 
This article was contributed by Michael Foote, Director of cost comparison site, Quote Goat