How smart telematics could cut underwriting costs post-COVID
By Craig Foster, CEO, LeakBot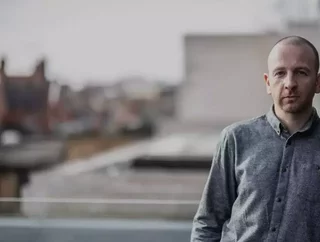 Global in scale and grave in severity, the COVID-19 pandemic has brought ripples of uncertainty for insurers and policyholders alike...
Global in scale and grave in severity, the COVID-19 pandemic has brought ripples of uncertainty for insurers and policyholders alike.
Greater uncertainty tends to mean greater risk, and this could result in increased costs and underwriting losses for insurers.
from Lloyd's of London, the global insurance syndicate, suggested that total losses for the worldwide insurance industry could amount to more than $200 billion as a result of Covid-19. As much as $110 billion of that figure is thought to be from underwriting losses in the next year alone. Long-term recovery is certainly achievable for the global insurance industry, but it seems increasingly likely that this recovery will be a costly process in the short term.
The good news for personal lines insurers is that the importance of property cover has been brought into sharp focus in recent months, with millions forced into spending most of their time in their homes. As such, people will be looking for greater protection and policies are likely to rise in price accordingly. However, policy costs are also likely to increase to offset underwriting losses, and with the pandemic tightening policyholders' purse strings we may see greater customer scrutiny of the cost-benefit of policies. This could force insurers to be more competitive on price – not to mention more innovative and dynamic in the delivery of their services.
This is one of the reasons why now is a good time for personal lines insurers to consider smart home telematics as one of the key propositions that may help them to manage short-term losses and mitigate long-term risk and uncertainty.
Telematics products can deliver excellent underwriting results for insurers. These tools drive value by allowing insurers to gain more granular insights into customer policies and their individual risk level. Instead of the traditionally reactive model of responding to incidents after the fact and pricing risk and premiums based on the average homeowner, telematics-based policies enable home insurers to operate through a much more proactive and personalised model, using individual customer data to deliver more bespoke policies.
Smart home telematics devices enable proactive monitoring that allows insurers to pre-empt problems that drive higher-value claims. For example, leak detectors can spot the small, hidden leaks that would snowball and cause significant damage and costs if otherwise left undetected, meaning that potential costs and prospective risk can both be significantly mitigated. This is useful for home insurers, with escape of water consistently found to be one of the costliest and most pervasive threats in domestic properties worldwide.
Telematics-based policies encourage responsibility and positive customer behaviour, empowering the policyholder to take a much greater stake in their own cover, often in exchange for savings on premiums. This could deliver further savings on premiums in the long run, while also helping insurers to mitigate risk more effectively – useful in particular for diversified insurers looking to offset the financial impact of the Covid-19 pandemic across their books. Reducing costs and risk in tandem is an attractive prospect for insurers and customers alike – post-pandemic, getting smart about smart telematics could be the key to achieving just that.
This article was contributed by Craig Foster, CEO at LeakBot